ARC Review: Prince of the Skies by Antonio Iturbe
September 20, 2021
Prince of the Skies, by Antonio Iturbe, was a poetic narrative that gripped my soul. There are no words to describe the way this book made me think and feel. It was a refreshing, honest breeze amongst so many books that lie and keep me tethered to the ground, wondering when it will end.
Quite literally, this book made me want to fly.
It centers around Antoine de Saint-Exupéry, the author of The Little Prince. But long before his writing career took off, he was a pilot with dreams of touching the stars and finding love. He was a beautiful character, albeit a bit dreamy and childish. I found the way the author described him to be very honest; Antonio told us all about his writer's block, his hunger for companionship, and wandering nature. Nothing was left out, which made him feel almost three-dimensional. Every inch of his personality was explored, and I found it so profoundly beautiful and real. He was not just glorified, with all his misgivings conveniently left out; the book explored wholly his grapples with affairs whilst married to Consuelo, his wife, and his trouble figuring out if he loved her or not. This made Antoine feel even more real.
But, sadly, Mermoz and Guillaumet did not hold as much interest to me. Don't get me wrong, I loved the inclusion of them and the way they became friends with Antoine and each other, but their stories did not make me feel the same as I did with our main character. The only really interesting part was when Guillaumet crashed in the Andes. His story of survival was courageous and beautiful. And what he said to Antoine a few days after he saw his plane fly over the Andes touched me:
"Nobody else would have flown so low over the peaks."
The faith in this single sentence showed how trusting Guillaumet was of his friends. He knew Antoine would come for him. And how lovely is that? How beautiful is the knowing that your friends would never stop searching?
As for the quote-worthy writing, I have one word. Beautiful. Iturbe maximized his use of inspiring quotes that touched me and I found I just had to write down. Not only that, but a certain instance recorded in the book really struck a chord in my heart. It is when Antoine takes the Sheikh Abdul Okri up into his plane after promising to do so when convincing him to let the Spanish pass through his land. The childlike wonder the sheikh exhibited made me almost feel like crying.
Where has my wonder gone?
This is the part when I felt I wanted to fly. If a hardened chief can feel so touched by the sight of trees and clouds, why can't I?
And it wasn't only this thought that sent tears into my eyes. Antoine is said here to think something that I felt deep in my bones:
"Antoine believes every person is a miracle."
How extraordinary is this line? Are we all really miracles? If the real Antoine was this deeply loving and knowing, then I think he would have been a wonderful person to meet.
But sometimes, Antoine could be insightful without being uplifting.
"You're only important when everyone else decides you are."
It's as if Antoine peeled back the curtain our toxic society hides behind. It is true that we are only ever regarded as important when society suddenly realizes our worth. How sad does that sound? How toxic and cruel? Antoine was like this through the book; shedding light on injustices and sprinkling poem-like words to clear up the fact that we are all worth more than society says.
Moving on from the writing style and use of quotes, the description of the planes Saint-Ex, Mermoz, and Guillaumet flew was very insightful. I learned a lot about the Latécoère, a type of plane described in the book, and about plane engines. Do I need this knowledge? No. Was it fun to learn about? Yes. Iturbe has a way of incorporating learning into the book completely seamlessly, something I have never thought to admire in any other author. I guess I found myself noticing a lot more about writing because of this book, one of the many charms it offers.
To conclude, this book was pure poetry, and I adored it. Even the closing chapter, in which Antoine is shot down by a German plane, offered a last quote about love:
"The real gift isn't the light, it's lighting the flame."
This quote, and the fact that Antoine was about to die before me, sent tears to my eyes. How sad that he only just figured out love at the time of his death! But even so, I have no grievances about this book. It was all beautiful, and I felt cleared up my confusion about life. In the beginning, being with Lou-Lou, even at the sacrifice of his flying career, was his top priority. I feel I now understand the importance of life; it is not to be loved, but to love. That makes us human.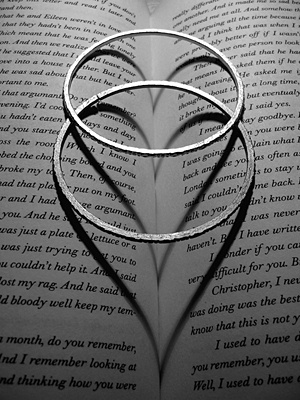 © Julia K., Old Tappan, NJ