The Watch
July 25, 2018
The Watch is a movie about a group of guys who form a watch group after someone in their neighborhood gets murdered. The group consists of Evan, Bob, Franklin, and Jamarcus, and together they try to keep their neighborhood safe. Although no one takes them seriously, they do their best to be serious, but they have some fun and goof a little bit along the way. However, when they realize that there are aliens living among them, they need to get much more serious, because these aliens are disguised to look just like humans.

Besides an excellent cast, this movie doesn't have very much to offer. The plot is dumb, the ending is horrible, and the movie is just not well done. If it didn't have the great cast that it had, absolutely nobody would ever want to watch this movie-it's that bad. Although there are some good laughs in the movie, most of the movie is boring, uninteresting, and unrealistic to the bone.

The only actor who does a really good acting job is Vince Vaughn, and he does carry the movie at some parts, but he can't carry the entire thing. The idea of the movie has potential to be good, but it ends up being a dumb science fiction/comedy that is barely watchable because of a great cast. The sole purpose of sticking through the entire movie for the one hour and forty-two minutes would be to watch some good actors working together and seeing how the film pans out. Other than that, there is essentially no other reasons to watch the movie. The ending of the movie is predictable and not that great. The Watch is basically a dumb comedy with a great cast and a pinch of not thought through science fiction.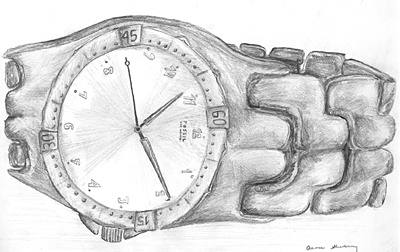 © Aaron S., New City, NY