Gringo
July 29, 2018
Gringo is a movie about an innocent man named Harold and how his values and morals are challenged as his entire world comes crashing down upon him. He is forced into a horrible situation after he gets duped by backstabbing bosses, who intend to sell a marijuana pill, kidnapped by drug lords, and a trained mercenary comes to find him. Harold suspects something is going on, but he doesn't quite know what. After he travels to Mexico with two colleagues, he learns that one of them isn't his friend, like he feared, and that his wife is cheating on him. Because of this, he realizes that his home in Chicago has nothing for him, so he decides to fake his own kidnapping to make some money. This causes other people to actually kidnap him, and Harold just gets double-crossed at every inch and corner. Harold used to believe that good things happen to a good man, but after this crazy journey, Harold's morals and values are put into jeopardy.

The movie is surprisingly fun, exciting, and entertaining but not because of punch lines. Unlike most comedies that rely on jokes, this movie uses Harold to its advantage and puts him in situations that are viewed as comical. Because Harold is an instantly favorite character with an awesome accent, most of the jokes just come from Harold's response/reactions to events that are occurring in his life. The plot of the movie isn't the greatest, but Harold makes it much better. In fact, without Harold, Gringo would just be some stupid comedy.
Although critics didn't seem to enjoy this movie, 74% of Google users liked this movie, which is a good sign. The movie is actually able to elucidate real problems that occur in the world, like drug cartel related problems in Mexico, kidnappings in Mexico, and how upside the world is right now with people who do bad things being rewarded for their moral compass pointing in the wrong direction. There are twists and turns everywhere, and they help to pack the movie with action and adventure. Gringo is surprisingly one of the more fun comedies to come out in 2018, and if one does see it, he or she won't be disappointed.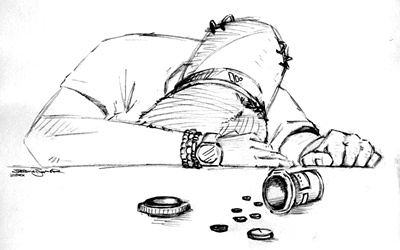 © Jeremy B., Austin, TX