Jurassic Park
July 30, 2018
Jurassic Park is any and all dinosaur lovers' dreams come true. When a select group of people are invited for a tour of a park, they didn't know what to expect. The group is made up of two paleontologists, a mathematician, and a lawyer; they soon learn that the park is populated by dinosaurs. The dinosaurs were created by gathering DNA from mosquitoes stuck in amber, and using that DNA allowed scientists to reconstruct living dinosaurs. The owner and creator of Jurassic Park, a billionaire named John Hammond, attempts to reassure everyone that everything is safe and will be alright. Everyone on the tour soon decides that the park isn't a good idea and will go wrong, except for the lawyer. The lawyer feels that there is scores of money to be made, but the paleontologists and the mathematician decide that attempting to contain life can and will go horribly wrong. However, when one of the coders and researchers there decides to double-cross John and the park to make some extra cash, the dinosaurs break free and attempt to eat everyone on the tour. Their worst fears are made true because of a coder's greediness.These prehistoric ferocious predators are powerful hunters and are willing to go through extremes to catch their prey, which creates a living nightmare for all of the scientists invited on the tour.
The visual effects of the movie are brilliant and help to capture the dinosaur experience. The plot is thought through, and the idea of having living dinosaurs in a park is genius and inspiring. Jurassic Park is one of Stephen Spielberg's finest, and that is quite the statement for such an accomplished director. The movie is science fiction at its highest level, and showcases the incredible results of one man's dream and the horrible consequences that go along with it. The movie has some laughs, some horror, some excitement, and takes the meaning of adventure to the next level.
The movie is fairly realistic because of the idea that such a cool idea could go wrong so quickly. The ending is great, which is the perfect way to end one of the greatest blockbusters to ever be made. Jurassic Park is one of the greatest movies of all time and cannot be recommended highly enough.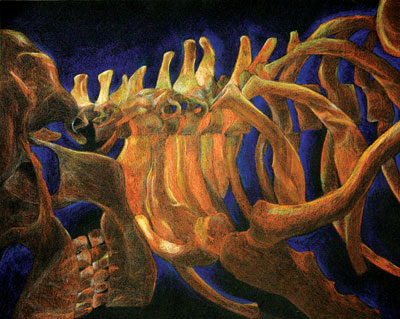 © Amy Z., Edmond, OK