Blade Runner 2049
August 9, 2018
Blade Runner 2049 is the sequel to the famous Blade Runner and showcases what life is like in the year 2049. In in the year 2049, a new set of replicants have been created, and these replicants have been created to take orders. Because of this, they are hired to become Blade Runners and hunt down and kill the remaining replicants. One of these Blade Runners is named Officer K, and he's ordered to eliminate a replicant that was created from two other replicants. The police force feels that if the general population finds out that two replicants created life, everyone will freak out and cause a massive amount of mayhem. Officer K starts to investigate the case, and after following all of the clues, he soon learns the truth about the long-buried secret.
Because of his ground-breaking discovery, he goes looking for Rick Deckard, who happens to be the protagonist from the first movie. Meanwhile, an evil villain begins to hunt down Officer K and injure everything that he cares about.
Although the plot of the movie is great, the movie feels very long and carried out. In fact, the movie is a whopping total of two hours and forty-four minutes. Parts of the movie doesn't seem necessary at all, and one of the characters doesn't seem to really serve an important purpose. The sexual relationships that Officer K has isn't really needed or necessary for this movie. Instead, it just feels like dead weight that doesn't add to the greatness of the movie. The ending of the movie is great and has a nice twist within a twist. The movie continues to elucidate similar themes as the original, and it continues to show what the essence of being human is and the power of memories and how they define us. The visual effects are vivid, spell-binding and help to define the futuristic setting that the movie takes place in. Although the movie isn't perfect, it has a lot of things going for it, and as a result, Blade Runner 2049 is more than deserving of their high 87% review from Rotten Tomatoes.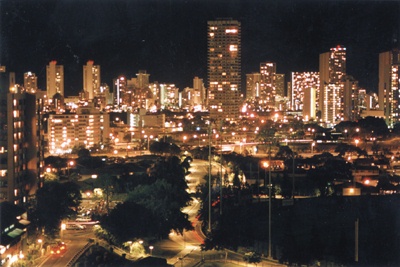 © Chris H., Honoka