Mission: Impossible III
August 9, 2018
Mission: Impossible III is the third movie in the "Mission Impossible" series and continues the adventures of Ethan Hunt, a spy that attempts to complete the impossible. Ethan Hunt is now retired from active duty and the intense action. Instead, he's teaching and training recruits for the Impossible Mission Force, his specialty. However, Hunt is called back into the field to rescue one of his recruits. On the mission, Hunt and his team deal with a terrible loss that emotionally devastates the top agent. A researcher named Benji informs Hunt about a mysterious "rabbit foot" that a cunning, ruthless international broker of arms and information is trying to sell. Benji says how the item is expected to sell for $850 million, which makes them think that it is a weapon capable of massive destruction. Hunt must go back into the action and stop the dealer, Owen Davian, before it's too late. However, during all of this, Ethan must hide his spy life from his new wife, whom he cares deeply about. When Owen gets Hunt's love life involved, Ethan must face one of his most difficult tasks-fighting death itself.
In order to stop Davian, Hunt and his team travel to the Vatican in an attempt to capture the odd item by kidnapping the seller. Owen is clearly a clever threat that knows how to use leverage against his opponent, which isn't good for Hunt and his marriage. Davian is also slippery and more than difficult to capture. With all of this combined and the fact that he's willing to go to extremes, Owen Davian might be Ethan Hunt's toughest foe yet.
Tom Cruise is fantastic as Ethan Hunt and continues to solidify how great the "Mission Impossible" franchise can be. Unlike the two movies that came before this one, this movie involves emotional struggles along with the physical struggles. The movie is action-packed, entertaining, and has much better visual effects than the two previous films, but that's mostly due to how technology changed over time. For one of the first times in the entire franchise, the audience actually begins to feel bad for Ethan Hunt as he suffers. Mission: Impossible III also differs from the other movies by having the issues be more politically influenced.
The ending of the movie is brilliant and is filled with a nice twist that no one will see coming. This movie received an outstanding 91% review from Google users and is an absolute must-see that definitely tops the second.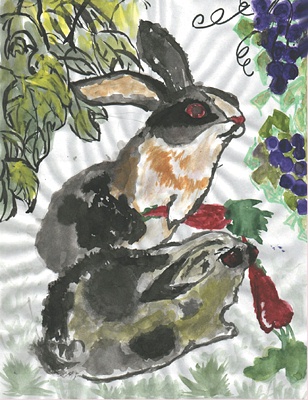 © Xin H., Elmont, NY