Mission: Impossible - Ghost Protocol
August 10, 2018
Mission: Impossible - Ghost Protocol is the fourth installment in the "Mission Impossible" franchise and continues the wild roller coaster that is the adventures of Ethan Hunt. It all starts when Hunt is needed to be rescued from a heavily guarded Russian prison. He then learns about the death of an agent, who was trying to capture a classified file. While in possession of the file, the agent was shot by an assassin. In order to gain back information, Hunt and Benji, who is now a field agent, must break into the Kremlin and steal what they need.
However, after somebody betrays them, Hunt and his team are blamed for a terrorist attack. Because of this, the entire IMF agency are disavowed and replaced with something called the Ghost Protocol.
Hunt must regain the United State's trust by preventing another attack from somebody on the inside. However, Hunt is without any resources or backup and is going to be labeled by the government of the United States as a "rogue extremist," but the Secretary of the IMF believes in Hunt and is giving him a slight advantage for solving the mission. Albeit, that slight advantage is turned into dust when the Russians start shooting after them with the intent of killing.
Ethan must work with William Brandt, a chief analyst, along with Benji, and a few others, in an attempt to clear the name of the IMF and stop the terrorist, Hendricks, armed with explosive weapons and, likely, a nuclear device. This mission might prove to be Hunt's most difficult, but either way, Ethan will have to accomplish the impossible.
The movie is action-packed from start to finish and is one of the most adventurous movies ever. In one part of the movie, Ethan Hunt is forced to climb up the Burj Khalifa, the world's tallest building. This movie proves to be more fun, more exciting, and way more entertaining than the last one. There's more of Benji, and that's absolutely a good thing, because he's an instant fan favorite. Tom Cruise returns as Ethan Hunt-the role he was made for. Mission: Impossible - Ghost Protocol knows how to keep the adrenaline pumping, and they do, which creates superb action and arguably the best movie in the series to date. Hunt leads this movie and takes the meaning of thriller to the next level. This movie is more than deserving of their outstanding 93% review from Rotten Tomatoes.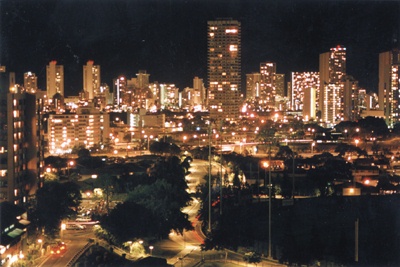 © Chris H., Honoka'a, HI