Iron Man
August 14, 2018
Iron Man is the first movie in the "Iron Man" franchise and introduces Tony Stark to the Marvel Cinematic Universe. Tony is an eccentric billionaire, the CEO of Stark Industries, and an absolute genius. He is made famous by his military inventions and innovations. When he's sent overseas to Afghanistan to test some of his new military weapons, the tank he's in is attacked by terrorists. The terrorists end up kidnapping Tony and tell him to build a deadly weapon. When he refuses, the terrorists torture him and force him to do as they wish. Although he builds the missile that they ask for, he also builds an armored suit that allows him to take out all of them, and, here, the beginning of Iron Man is born.
When he gets back home to America, the first thing he does is gets a cheeseburger. The second thing Tony does is stop his company's destructive military weapons from being made. The third thing that Tony does is improve the armored suit that he made while captured. He believes that this suit is the future and invests his time and effort into improving his invention. One of the main improvements is that the new suit allows him to fly with control. After the suit is built and innovated, Tony decides to change the boring, plain-silver color of it to hot red and yellow. And that's when the Iron Man suit is complete.
Tony then takes his new suit for a test drive and fights with some of the terrorists that kidnapped him. After he returns back home, he deals with keeping his new secret identity a secret, although that doesn't go smoothly, and he has to deal with betrayal from somebody he once trusted. That betrayer wants to build a suit similar to the likes of Tony's, but instead of using it for good, he wants to use it for his own personal gain. Tony must face his first real villain, while still protecting the people he cares about.
Iron Man is an absolute masterpiece from start to finish. To this day, ten years after it debuted, it is still one of the best movies in the Marvel Cinematic Universe. The visual effects are fantastic, the villain is good-a rarity in Marvel movies, Tony has a reason to be a hero, the film manages to have a light, fun tone, while dealing with dark topics, like destructive military-grade weapons, and makes people want to be able to be Tony's position and take the Iron Man suit for a joyride. The scene where Tony first flies with the suit is one for the ages and is more than inspirational. Another great thing about this movie is that Tony Stark is by no means a perfect guy. He's stubborn, arrogant, has heart problems, and fails to realize that his weapons are bad, until he's kidnapped in Afghanistan. With all of those flaws combined, Tony is surprisingly a relatable character, even though he's a genius and a billionaire.
Robert Downey Jr. was made to play the role of Tony Stark, and he does so superbly. Terrence Howard is also fantastic as James Rhodes in this movie, and he helps to keep the tone of the movie the same throughout. The fight scene between Iron Man and Iron Monger is awesome and showcases the movie's incredible visual effects. The ending of the movie has a phenomenal twist and is the perfect way to end such a great movie. It's easy to see why Iron Man received a high 94% rating from Rotten Tomatoes.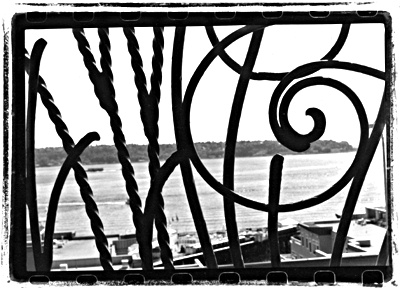 © Mary A., Fullerton, CA