Monty Python and the Holy Grail
September 3, 2018
Monty Python and the Holy Grail is a comedy about life in the Middle Ages and tells the story of King Arthur. Because King Arhur wants to build a table of some of the greatest knights in the world, the king then searches around the land, trying to find the bravest, mightiest knights around. After finding a good handful of these knights, King Arthur leads them on an incredible quest to find the Holy Grail. On the quest, they are faced with challenges left and right, including a strange castle, a magical guard, a deadly rabbit, a mighty three-headed giant, rude Frenchmen, and much more!

Even though the movie came out over forty years ago, most of the movie is not outdated and is still hilarious. The dialogue between the characters is very ironic and so are the characters' actions. The encounters with the Frenchmen is pure gold and really well done. The ending of the movie is pretty surprising and not what most would expect.
Although most wouldn't expect it, Monty Python and the Holy Grail is actually rated PG and is more than family friendly. The gags in the movie are still appreciated for their originality. When compared to other comedies, this one seems to shine and do better with critics.

Monty Python and the Holy Grail received a high 93% from Metacritic, and 94% of Google users liked this movie. The visual effects of the movie are surprisingly good, and the castles depicted in the film look like they could've been visited by knights in the Middle Ages. The movie is so creative that the creators were able to make the beginning credits fun and exciting to watch. Overall, this movie is still a great comedy and a must see for anyone and everyone who have not yet seen this brilliant comedy that has aged wonderfully.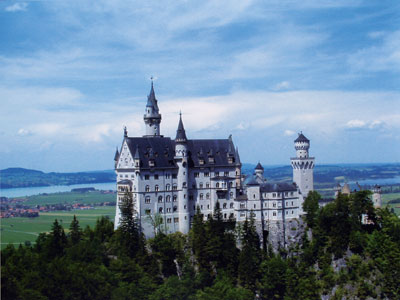 © Trenton O., Highland, UT