Wonder Woman
September 15, 2018
Wonder Woman is a movie based off of the most iconic female superhero of all time: DC's powerful Wonder Woman. Before Wonder Woman became the famous hero that everyone knows and love, she was just Diana, princess of the Amazons and daughter of Queen Hippolyta. Diana was being trained each and every day to eventually become an unstoppable warrior. The island the Amazons live on is called Paradise Island and is sheltered away from the rest of the world. After an American pilot is discovered on the island, Diana meets man for the first time. The pilot, Steve Trevor, informs Diana about the horrific battles going on outside the island and how this war is meant to end all wars. Because she feels that she can make a difference in the war and save lives, Diana leaves her island for the first time and joins the war effort. Fighting alongside men in World War I, Diana develops into Wonder Woman, as well as discover the true extent of her powers.

Even though most of the DC extended universe's movies haven't been considered successes, this one absolutely breaks the barrier and packs potential for the next movies that will follow. The vividly outstanding visual effects help to shape the movie and provides the film with some exhilarating action scenes. The ending to the movie is well done and taps into some themes with deeper meanings, while still showcasing Wonder Woman's awesomeness. The actual origin story of Diana is well done and is made even better by the fact that the creators have her transform from a young child into a blossoming warrior that fears nothing. Not only does the movie pack in exciting entertainment, but there's also some witty scenes and jokes that help to keep the tone of the movie fairly light, which is something Marvel cinematic universe movies have made so much success off of.
Although some recent DC extended universe movies have been flops with critics, this one received a 76% from Metacritic, 90% of Google users liked the movie. It's clear that the iconic hero is her to stay. Wonder Woman is such a success that Wonder Woman herself would be proud.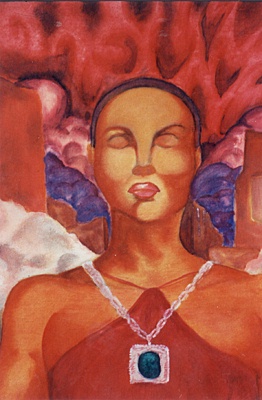 © Marcus B., Phoenix, AZ