Rigoletto
September 2, 2010
"The most dangerous curse a human can suffer is one he brings upon himself."

Someone has bought that old, abandoned mansion. A man named Ribaldi; a monster, a blood-sucker is what the children call him. The adults also believe he's a monster, but of another sort. They believe he's the kind of monster that steals people's homes from families too poor to keep them. One by one the people of Castle Gate begin losing their homes to the wicked Ribaldi, and Mrs. Nelson is no exception.

Being the only townsmen brave enough to confront Ribaldi, a man hidden within the shadows, she is the only townsman given an option other than eviction. Ribaldi agrees to allow Mrs. Nelson to keep her home, free of charge, only if her daughter Bonnie comes to work for Ribaldi as his maid.

Bonnie agrees, and, slowly, something mystical begins to happen to the townspeople of Castle Gate, something that could bring to light true beauty or something that could possibly create a monster more dangerous than Ribaldi himself.

Mystery, tragedy and fairy-tale intertwine to create the timeless classic that is Rigoletto. The key to discovering the true magic of Rigoletto is to continue watching. The movie begins slow, with what seems to be unimportant scenes and characters, but these moments in the story are what ties the entire film together. If one of these slow, unimportant scenes had been eliminated, the entire story would have fallen apart.

The story-line is incredibly deep and, at some points, incredibly confusing, to the point where it may take multiple viewing to truly grasp the beauty and magic of this age-old fairy-tale, if you will. The plot is one in which not much can be revealed. For if you reveal even slightly too much information the entire story, mystery and magic will be revealed and thus ruin the experience of watching this wonderful film.

But one thing is certain and true, and that is that Rigoletto is a classic in its own right. It may not be as well known as Cinderella or Beauty and the Beast, but Rigoletto belongs on a pedestal high above every well-known classic.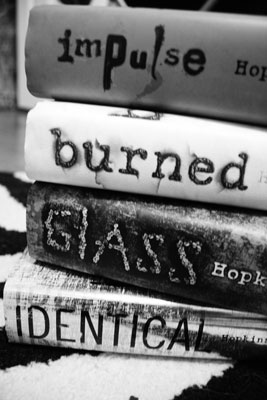 © Bria B.