Harry Potter and the Goblet of Fire
May 14, 2018
Harry Potter and the Goblet of Fire is the fourth movie in the Harry Potter series and is about a widely regarded competition between schools. The competition is meant for only the most highly trained wizards and witches, because the competition puts the contestants lives in danger. But the winner is rewarded lots of money, and worldwide respect.
The only thing is that in order to qualify for the competition, one must write their name on a slip of paper, and put in a goblet of fire. The goblet ensures that no one below the age of 17 can qualify for the competition. This way younger wizards can be safe.
However, when the three slips are picked for the contestants, Harry Potter's name comes out of the goblet as a fourth contestant. By the definiton of the rules, Harry Potter is forced to compete in this competition.
This movie is one of the Harry Potter series finest, and is done brilliantly. The ending to the movie is epic, and will leave the audience speechless. The entire movie is suspense-filled and grasps the audience's attention. The movie is exciting, and has some scenes that are just works of art to watch.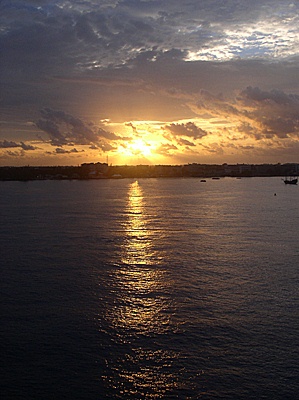 © Rebecca Y., Los Angeles, CA