R U Crazy by Conor Maynard
September 8, 2013
When it comes to the title, first glance judgement without hearing the song, I thought party anthem.

After looking at the lyrics, I told my self that it looked like another "Mary Go Round."

Once I listened to the actual song, I had Conor Maynard's latest single on repeat. "R U Crazy" was premiered to the public on August 27. I'm no stranger to Maynard's discography. I own a CD, I've seen on the music videos, I've watched his covers on his YouTube channel. Hell, I even follow him on Twitter. Even so, I never really described myself as a fan. After hearing this song, I think I could most definitely be labeled as a "Mayniac."

"R U Crazy" is basically a 'get lost' speech to a girl, a girl who must have done something really bad given the angry tone in the song. It's certainly a surprise release considering the only other song that really comes close to this level of harshness was "Glass Girl," from Maynard's debut album Contrast. Conor isn't playing the part of the nice guy in this track, and it works well on him.

The sick beat that has you nodding your head, simple but with those little electronic flares that make it something to dance to, combined with Maynard's fantastic range puts this near the top of my favorite list of songs released this year. It's fast-paced and somewhat intense during the chorus. The old-time-y feel to the very beginning of the song as heard in the music video works well, especially with the nod to Ray Charles when Conor sings "Hit the Road Jack" (which is a little weird due to the fact he's singing to a girl). I wish that the radio version of the song had that same bit at the beginning.
"R U Crazy" is a must-have track, and if you have the ability to purchase it I urge you, go get it, now! If you're like me and can't download it, the song is available for free listening on YouTube and Spotify.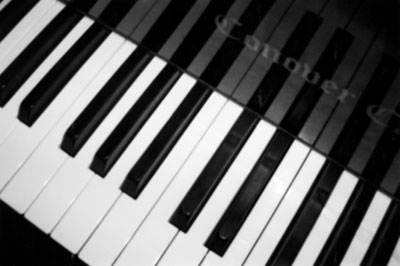 © Pearl K., San Diego, CA