Holding My Breath by Jon McLaughlin
November 10, 2013
When I think of musicians from Indiana, my minds usually jumps to the big names like Michael Jackson, John Mellancamp. Adam Lambert, even Babyface, if you're in to that whole nineties R&B stuff. They're the big fish in the decently-sized pond that is career musicians from Indiana. As talented as they are, there are other lesser-known Hoosiers who are making their mark in the music industry, one of which has become one of my favorite artists.

I first came across Jon McLaughlin, who hails from Anderson, Indiana, in 2007 when the Bridge to Terabithia soundtrack was still my main jam and he was featured on it. Back then, he was about to debut his first album via Island Def Jam Records. Six years later, and McLaughlin has just released his fifth studio album as of September 24.

I can't say I wasn't expecting the album to sound like it does. That doesn't have to be a bad thing, though. McLaughlin found his niche in music and it works well for him. "Holding My Breath" is a pop rock record with a softer sound. It's not depressing in the slightest, but it's not overly happy either. It's not angry or especially lovey. Holding My Breath is in this weird in-between state that I can't even begin to describe. The best I can try is to say that it has a peaceful feel to it, like the kind of music you would listen to on a lazy Sunday afternoon. It has a lot of piano, a lot of guitar, sometimes even the occasional harmonica chiming in. It's very soothing.

McLaughlin has always had more success on the Christian charts than in mainstream music, his previous album being the only one not to peak in the top five for Billboard's Christian Albums. He doesn't disappoint that group of his listeners with "Oh Jesus", the fifth track on the album. The song is one of the slower ballads on the album. It's also one of the more emotional tracks. The lyrics that struck a chord with me the most are "I'm so confused, oh Jesus, have you seen the news? Tell me, please help me see the way it all really works." If Christian contemporary music is your thing, this song is one to listen to.

"Fire Away" is my personal favorite from the album. It's the seventh track, and is the strongest song lyrically. It's about an argument near the end of a relationship. He took a relate-able situation and turned it into beautifully written lyrics like "our common ground is now just a dirty floor. There's a chill in the air from the cold in your stare. So go ahead and make that last move, but this ain't over. This is war." It starts off slow and understated, but the minute the chorus hits the song Even if someone can't relate to the situation, McLaughlin does so well with his wording that it's not difficult not to feel even a tiny bit of the emotion in the song.

Other tracks that I particularly appreciated were "Anybody Else," "Above the Radio," and "Throw It On The Fire." "Above the Radio" is a little more upbeat than the rest of the album seems to be, and listening to it makes me wish McLaughlin showed this happier side a bit more.

Jon McLaughlin can definitely write songs, and he has an amazing voice. He has worked with popular artists such as Demi Lovato and Sara Bareilles, but it boggles my mind that his work isn't as successful as the similar artists John Mayer or Jason Mraz. He can certainly hold his own against heavy-hitters of their likes.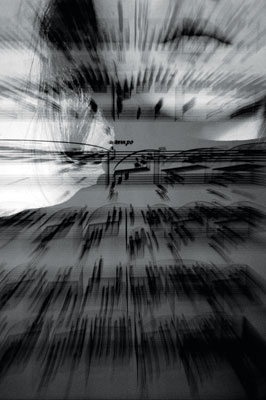 © Sarah M., Blairsville, PA