Soundtrack of Your Summer Tour
April 9, 2009
Wow. What's a better word for it? High. The concert, the people, the music, the stage presence, and the high of it all. Dancing, jumping, yelling, wishing, and finally just being happy. Boys Like Girls, Good Charlotte, The Maine, and Metro Station rocked stages all over the country in the summer of 2008. Together they played music and made their fans happy.

Some concerts that you go to are just about the money or the mosh-pits or who can get drunk first and you can't even get close enough to the stage to feel like you're there, but not this one. When I attended the Soundtrack of Your Summer tour at Penn's Landing in Philadelphia, it was more than I could've wished for. The way that the bands acknowledged each other and made amazing transitions made it go just that smoother. Parents might not understand why we spend all our money on concert tickets, but that's only because they aren't like us. We feed off of being different, but when we're all interested in the same thing and we're all together in one place, it's like uncreated magic. The bands rocked the stages and they got the crowd moving. We were singing along with them while packed in with a bunch of other smelly, sweaty kids.

What parents don't see is that, those smelly, sweaty kids are just like us. They love the same bands and music we love. When were ramming into them and yelling lyrics into their ears, we're happy. We're in pain and our voice boxes are about to explode, but we're happy. That's what these bands embraced. They treated us like a group of fans just wanting to hear them play, and that was exactly the truth.

It al started with a great opening set from The Maine. Like an opening band, they got us warmed up and even though I didn't know whom they were or what they were playing, I was jumping and yelling and feeling on top of the world. Especially when their cover of Akon's "I Wanna Love You" started, we were going.

Then Metro Station came on. They played loud and they threw water at us. They just made every moment more memorable. Their songs were amazing and once "Shake It" came on, we were out of breath, but breathing in the concert high just that much more.

Next was Good Charlotte. They brought a new vibe to the venue and got people wishing they'd worn more perfume of cologne. We didn't care though, because as "I Don't Wanna Be In Love" came on, we were already too happy to stop. The high filled the venue and the crowd was bonding as one. They rocked us off our feet with new songs and old songs that we all loved like "Little Things".

Then Boy Like Girls made their entry. They really were just perfect on stage and they rocked slow and fast. "Thunder" and "The Great Escape" got us all together. Whether it was raising our mobile phones or jumping until our bodies rejected, they had us heels over head.

All in all, the concert was an amazing experience and anyone who loves concerts should have been there. But look out for the brand new tours coming up just so we can breathe in that drug of music again.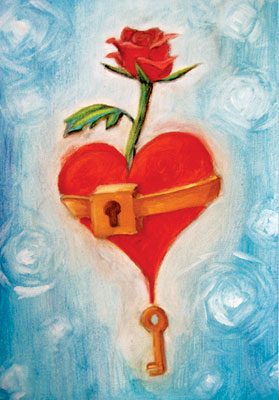 © Louisa L., Pleasanton, CA