Flight 29 Down
May 25, 2010
It was supposed to be the trip of a lifetime, but it didn't turn out that way. When a lightning storm sends a small jet plummeting to the ground on a deserted island, and their pilot and three classmates take off on a rescue mission, the remaining seven castaways must learn to work through their differences and work together, if they plan on surviving.

Filmed in beautiful Hawaii, "Flight 29 Down" is the story of six teens and one ten-year-old genius attempting to deal with everyday problems like crushes, mean girls and rivals, while also working to escape. When personalities clash and romances flare, these castaways must learn to keep only one thing on their minds: Survival.

"Flight 29 Down" is an engaging drama/comedy, which intertwines real survival techniques with real teen drama. Hidden secrets and revenge keep the storyline moving as the castaways learn to survive monsoons and deadly diseases while searching for a way to escape the island.

The characters each have unique personalities, and anyone can find a character they relate to (e.i, Taylor is a rich spoiled brat; Jackson is a loner; Daley is headstrong and a leader; etc.). You'll also find yourself cheering for your favorite character as the drama heats up. Love triangles, wild boar, storms and hallucinations are in store for this heart-pounding drama, all the way to the finish with the movie/third season, "The Hotel Tango".

Trivia:
*The title was originally going to be "29 Down" about 29 adults being stranded on a desert island. But after "Lost" premiered, D.J. MacHale turned it into a teen drama about seven teens stranded on a desert island. He liked the name "29 Down" so much, he decided to name the plane "29 DWN" and change the series name to "Flight 29 Down".

*Many times on the series when the shot was supposed to be sunny, it was actually raining. See if you can spot the few scenes that are "sunny".

Starring:
Corbin Bleu: Nathan McHugh
Hallee Hirsh: Daley Marin
Johnny Pacar: Cody "Jackson" Jackson
Kristy Wu: Melissa Wu
Lauren Storm: Taylor Hagan
Jeremy Kissner: Eric McGorrill
Allen Alvarado: Lex Marin

Now playing on Discovery Kids and available on DVD.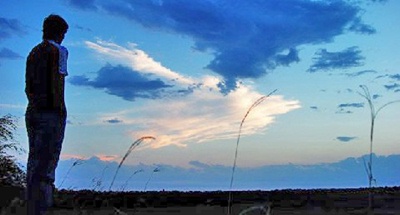 © Stefanie K., Katy, TX