Corner Gas
August 15, 2008
Who would have ever guessed that a sitcom about a one-horse town in Saskatchewan would become hugely successful both in and out of Canada? I fell madly in love with Corner Gas when it's first episode premiered. As much as I felt it was my duty as a good ol' Canuck to watch and enjoy Corner Gas, I couldn't help but both identify with and admire the realistic characters and situations they get themselves into.

Maybe you're Brent, running a gas station and literally phobic of globes, or his moronic but loveable best-friend-for-life, Hank. Perhaps you identify with Wanda, Brent's intelligent and sarcastic employee, or Lacey, who inherited a diner from her aunt and moved to Dog River from Toronto. If authority figures are your flavour, Davis the metrosexual Cree police chief and rookie cop Karen might be more to your liking. Of course, what would a comedy be without parental units? Brent's parents, strong-willed Emma and grumpy Oscar, make the whole deal just a little bit sweeter.

Corner Gas is the perfect show to watch when you just want to kick back, relax and laugh a little after a hard day's work. I fell for it the moment I heard it's catchy theme song, "Not A Lot Goin' On", and I know you will too.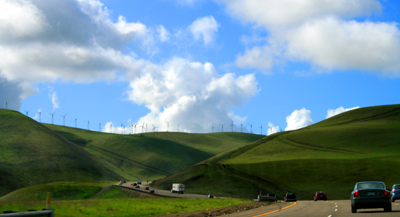 © Kat C., Racine, WI