Batman Arkham City on PlayStation 3, Xbox 360, PC, Wii, PlayStation Vita
January 10, 2013
There's "no escape from Arkham City." Whether you are merely grappling from one building to another or gliding over the realms of Arkham's largest and most notorious maximum security penitentiary, Batman Arkham City serves its comic book series justice and represents a living hell for the Dark Knight.

A riveting sequel to the 2009 Batman Arkham Asylum, the Dark Knight shows his true abilities in this new storyline filled with a captivating plot and surprising twists; it renders other games almost dawdling. Located in the heart of Gotham, Arkham City has become the new home of Gotham's criminally insane, ranging from Batman's greatest foes to varied prisoners, all of which you are able to interact with. Playing as Batman in this real time, action, role playing game, you are thrown into Arkham City and forced to battle the Caped Crusader's nemeses to uncover the mysterious and inconspicuous "Protocol Ten." This significant yet mysterious protocol drives the story and though confusing at first, it compelled me to keep playing and kept the game interesting.

When I first heard of an upcoming sequel to Batman Arkham Asylum, I was extremely worried that it wouldn't be able to escape from the ever growing shadows of its predecessor. However, by the time its trailers hit the internet, I had no doubts that this game would pull away with its own name and even with such high expectations, I wasn't let down. Batman Arkham City is nothing far from a spectacle, ranging from its terrific graphics to enhanced controls. The plot itself is astounding and left me playing days on end, constantly wanting more.
Developed by Rocksteady Studios and written by the author of numerous Batman productions, Paul Dini, and reappearing writers, Sefton Hill and Paul Crocker from Arkham City's prequel, the storyline is a classic. Additional side missions, challenge maps, and hundreds of cranial and thought provoking riddles and puzzles force you to become the World's Greatest Detective himself. Progression in the game adds to the fun as each time you advance, you learn more about the Batman comics, and unlock more of his arsenal of gadgets, from the infamous batarang to the freeze cluster. With all of these unlockables and gadgets to add to your combat combos and stealth takedowns, you become the bat.

The voice recordings of the characters themselves add a depth to the game; the appearance of the renowned Kevin Conroy and Mark Hamill speaking as the voice of Batman and Joker respectively made the game so much more enjoyable. Even the music playing in the background created the dark and intense atmosphere that genuinely portrayed the sinister mega-prison. I often found myself humming to the wonderfully composed music tracks and my heart racing as the music pitched. Even the slightest movements are incorporated into the game as sound effects, such as Batman's heavy footsteps and the wind resistance of his cape when gliding, yet another realistic element to the game.

Overall, the visuals of Arkham City are moderate compared to the whole game, with minor problems, such as details that take additional time to appear. This is masked, however, by the spectacular detail which is mostly evident in the game. The controls are similar in the sense that it is necessary to remember different combinations of buttons, and move your fingers quickly across the controller in order to gain extreme combos. As a result, as I am not a hardcore gamer, I found this to be somewhat annoying and difficult to get right. However, the effects of getting it right are amazing and though difficult, I taught myself in hopes of seeing Batman perform an astounding knock-out on a helpless thug.

Furthermore, Batman Arkham City (rated T for Teen- Alcohol Reference, Blood, Mild Language, Suggestive Themes, Use of Tobacco, and Violence), is compatible on most PlayStation devices such as the PlayStation 3 and the PS Vita; Xbox 360; PC; and will be releasing a Batman Arkham City Armored Edition for the Wii on November 18, 2012. An iOS game is also available; however, it does not contain the same material as the original game. Especially if you're a die-hard fan of Batman, you may want to purchase the newly-released game of the year edition, containing valuable extra content such as three additional playable characters, seven maps, 12 skins for in total for each playable character, and a new epilogue that provides an extra few hours of gameplay. However, whether you purchase the game of the year edition or the average game, you truly won't regret it, with its numerous awards to prove it.

Batman Arkham City has been critically acclaimed by copious critics and game reviewers from all over the world, with five awards to explain why. It won Game of the Year, Action Game, Adventure Game, Action Adventure Game, and best original music score of 2011. Magazines such as Game Informer, the Official PlayStation Magazine, and the Official Xbox Magazine rated it 10 of 10, while the critical reviewers of IGN and Game Spot rated it 9.5 and 9 respectively out of 10.

Though an overall great game, every video game has its problems and Batman Arkham City is definitely not perfect. Controlling Batman was somewhat irritable as he would walk into railings instead of a swift climb over it, a problem I encountered numerous times. Street thugs had repetitive dialogue that made it dull and the mouth synchronization was poorly executed. The story, though a classic, was still not as solid as Arkham Asylum, as it was filled with an abundant amount of villains, making it somewhat extreme and confusing. Perhaps the worst part was having to advance in the game in order to save your progress; this was forgivable, though, as it gave me reason to play for longer periods of time. Even minor problems with fluidity, repetitive dialogue, mouth synchronization, and a loaded storyline were quickly made up by the ability to merely just play as the Caped Crusader and defeat his long-time foes.

Truly, this game is one to be reckoned as it exceeded all of my expectations in each category. It is an exceptional game of nearly all ages and I would recommend it to anyone who simply enjoys a great action game filled with amazing audio and a captivating plot. With Rocksteady Studios managing to pull off yet another rock solid game, whether or not you are playing on a PlayStation console or an Xbox 360, this game unifies us as video gamers, leaving us amazed as we play Batman Arkham City time after time.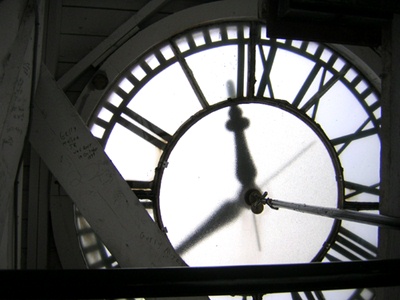 © Tatyana Z., Norwood, MA