Diversity
September 26, 2009
As we're brought into the is world, we're not sure what were going overcome or who will of be of service to. Growing up as a kid, I came across a struggle I knew I was going to have to be patient to overcome; my life as I knew it would not be the same. When my teen years approached I had an insight on myself. I realized if I continue to let this problem hold me back, my destiny, my dream could never become a reality. My turning point started and my state of mind shifted. The writer in me needed to be the speaker of silent words for the people that did not have a voice.

At the age of thirteen, I fell ill to a mystery doctors couldn't even solve. This illness took a toll on my life for three years and I missed a lot of schooling. Doctors, specialist, and surgeons tried their best to help me as much as possible, but in the end this was something I just had to be patient at getting through and used to. In my junior year of high school, I had a turning point. I was not going to let anything hold me back anymore. During that time, I discovered my aptitude to write. Going through all that I had gone in my through in my past gave me the aspiration to write. Back then I held back on a lot of my thoughts and never them. I felt a lot, witnessed a lot, and bottled up a lot to the point where writing become my escape from it all. Writing what mattered most to me helped me overcome what sickened me.

During my junior year I had a lot to catch up on. So I became focused and determined to complete a full year of high school for the first time. Basically I'm completing high school in two years instead of four due to health problems( during my freshman and sophomore year I did not learn much of anything). At the close of my junior year, I had straight A's and became an honor roll student. I had to look pass what once discouraged me from being the best I could be. Seeing what I had already accomplished made me realize that having disadvantages doesn't mean it is impossible to achieve success.

By become a writer, I've also become a reader. in my days of performing community service at the library, I would read to those that were less fortunate and unable to do it for themselves. From pre-school children to the elderly I enjoyed my time reading to all ages. I would sit and begin to speak and the listeners would come. Just seeing the expressions of awe on their faces as the words became a vision in their minds was very enchanting to watch. My benefit might have not been as extravagant as feeding the or homeless or clothing the need, but seeing the expressions that were plastered across their faces while and after I was reading made me feel enlightened. Giving back is one of the greatest gifts you could give in life. Having the willpower to do things for others that they aren't enabled to do themselves inspired me to write in a way people could learn and grow from.

A big part of being diverse has to do with where your roots are from and the lifestyles that you lived or live today. For instance, I grew up in a town that was a tourist attraction that was a little more than one mile long. The high school consisted of five hundred students ranging from grades seventh through twelfth. Moving to Lakewood was a major transition for me. It wasn't easy or simple to go from riches to poverty; complication and hardship overruled for awhile till I could get my feet wet in this new atmosphere called Ocean County.

Diversity is universal. The question here is: where do you standout in society? When I hear the word diverse, I think of myself and how many times I was helping hand to someone as well as the life I've been living. At the college I plan on attending, I plan to bring my heart and destiny to write so others can be informed on the way it is in society from a voice and a mind like mine. All I want to do is keep the people informed on this world that we create. It has become my life and I plan to succeed at any means necessary.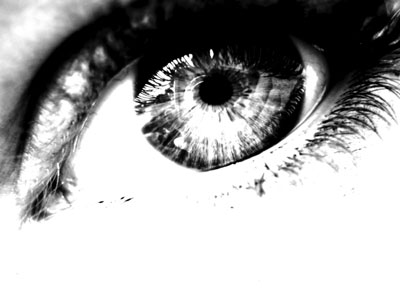 © Lauren S., Reading, Berkshire, UK