Gold Stars
October 5, 2013
A successful student. Every school wants more than one of them. But what does it mean to be successful? The dictionary says success is "the accomplishment of an aim; a triumph." The small, private school I attended until I was fifteen defined a successful student as one who fit into their handmade mold. I never could fit.

Being a Nebraska-bred child, I grew up with bigoted views and principles branded into my mind. Act like this. Don't support that. Become like the person next to you. Like any child who did not know better, I worked hard to stay in line. I played sports, because being athletic is important. I did my best in school, because intelligence is impressive. I made time for friends, because having a plethora of friends is healthy. All of those gold stars I earned for fitting in were nothing but a lie. I truthfully enjoyed sports, doing well in school, and having friends, but it wasn't all I was.

I wasn't quite sure who I was, until my perfect bubble was popped, and my father announced we were moving to South Florida. Of course, I was against it. I was supposed to finish my high school years with my childhood friends. I was supposed to be conditioning all summer so I would have a chance at making the varsity volleyball team. I was supposed to keep doing well in school. My two brothers, my parents, and I packed up our gold stars and started the long drive from Lincoln, Nebraska, to Parkland, Florida. Once we had crossed over into Kansas, it was as if I could feel the bubble pop, not like a soap bubble, seemingly disappearing; but like a balloon, loud and messy, leaving pieces of torn bubble all over the floor.

The first day of my sophomore year came. My first day as "the new kid." I went through my usual routine of primping myself for school, brushing my hair, dressing in my favorite outfit, sticking on my gold stars. For some reason, the stars wouldn't stick. Maybe it was just the material of my shirt. So I changed my outfit, finding something that might help the stars stay on better. They still wouldn't stick. Suddenly, I knew-; this was the year I was going to stop minimizing myself to fit in a mold. I went to my closet, for a third time, and pulled out the outfit I had bought some time ago in Nebraska, but had never actually worn because it didn't look like my friends' clothes. Finally, I felt like me. No longer was I going to let a privileged, small town school tell me who I was supposed to be. I wasn't like them, not at all. I liked living in Florida, a melting pot of fascinating cultures and ideas. I had even found something I loved more than becoming popular: writing. Words were so beautiful to me, and I couldn't stop putting them together again and again to see what they would create. I knew it from the beginning, but refused to admit it: I never could fit.

I want to be a successful student. I have aims and goals to reach, and I know that I can do it. I'm not interested in being a gold star student, or a perfect fit. I want to be a successful student by staying true to myself.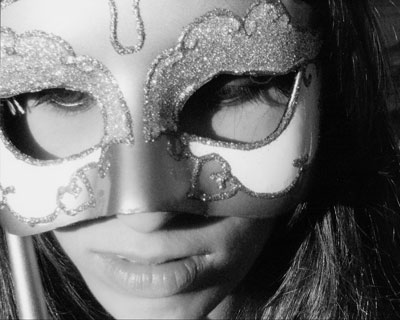 © Becca W., Greenbrae, CA