The Poignant Regret of a Young Boy
November 25, 2009
"Honey, time to take your eyes of the TV," the middle aged woman said.

"NO! Five more minutes," the son yelled.

(Five minutes passed)

"It has been five minutes. You are going to be late for the bus."

"I hate school. I hate the bus. I wish everyone would die."


Young Timothy hated school. He never listened to his parents. Never respected anyone. He was never zealous towards life; he thought it to be fruitless. All he did was play video games and watch television. His parents never took any notice. They were the type of parents that would give their child whatever they desired. They did not have a comprehensive view of how to raise a child. That was not a smart choice considering what is going to happen in them future.
Many years go by
"I used to know Timothy well. He used to mow my lawn for me. I used to inundate him with praise, for doing such a great job," the old woman replied.
"Do you think he was the murderer," the detective asked.
"I don't think he would have done it. I have been their neighbor for fifteen years. Timothy was a sanguine boy. He would have never killed his… oh but there was this one time. I saw him scream at his mother because she asked him to take out the garbage. He called her a name. She grounded him from the television and took away his game system. You know I once heard that children who watch a lot of television can get violent. I believe that."
"Thank you. We are going to corroborate with the other witnesses. Have a nice day, you are free to go," the detective said.
(Court Room)
"Timothy Smith you are here on the death of Mr. and Mrs. James Smith. From what the witnesses said, the jury has reached a verdict. You are guilty and are to spend a life sentence in prison," the phlegmatic judge stated.
"That statement is garbled!" Timothy yelled.
"Quiet. I will order in this court. Officer please take this man away."
(Timothy is sent to jail)
Many believe it was the lack of love the parents gave to him. Others like the neighbor believe it was the watching of the television that caused him to go mad. Because of this case scientists have started to study that effect the TV put on children. Too many households have them. Parents do not teach their children right from wrong and what is good and bad on television. We need to start educating America's children.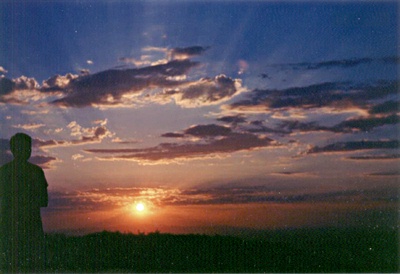 © Jovee B., Dededo, Guam