Shoes and Sanity
November 22, 2009
Now here is something of immediate interest.
I think it can be said, with no loss of veracity, that I am not devoted to my shoes. I think of them as no special member of my wardrobe, and I respect them as befits this rank. I give them no special status, like I do wines and mistresses, both of whom receive a unique type of fondness I offer few other things.

Now, this is not to say that I have any sort of dislike for shoes, or footwear in general; I admire them as loyal pedal protectors, but as nothing else. Treating shoes as some sort of class marker or as elements of fashion annoys me in the extreme, and is the cause of one or two of my more beastly outbursts.

Nor is this to say that I have anything resembling disrespect towards the humble shoemaker. His craft is noble and proud, and, if nothing else, a necessary element of society.

Still, despite this, I treat my shoes themselves with little regard. As you can see, I don't have them washed regularly, and whatever shine they once sported with pride has been worn completely off.
This apathy makes it especially easy, therefore, for me to lose my shoes.

This is odd. I can keep track of many things – my favorite fountain pen, my sanity, most of my children – but I seem to lose shoes with alarming regularity. Such a habit does not bespeak a vir mente sane, as Cicero used to say, but in this regard I am surely not in danger. There are few subjects better documented than my mental health. My monacle and whiskers are testaments to this, and you will find no man of my acquaintance who will deny that I am anything less than a Human of Superior Intellect.

But still, we are forever drawn back to this topic of my missing shoes. It seems I can no sooner buy a pair than lose one, and for this I see no reasonable reason. Perhaps there exists some creature, unknown to science, whose livelihood it is to steal shoes. Equally likely, perhaps my brain is so full of information and reasoning ability that it has decided to dispense with less useful information, like the location of my shoes. Perhaps, oh, perhaps so many things.

This mental wandering does me no good. My feet divine are sheathed in socks alone, and any shoes I ever had now exist as memory.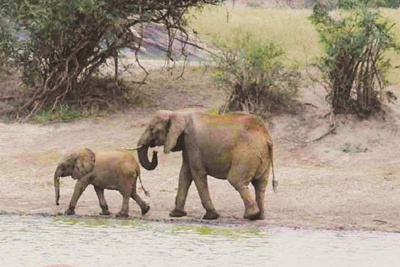 © Margaret K., Andover, MA