Before I leave.
November 17, 2010
The wind picks up again, bringing cold whispers that slide down my back, chilling me. Clouds build high in the sky, as if the earth knows a battle is about to take place. I stare at them, a silent figure on a balcony, high above a city that seems made of white stone. It's impossible not to hear him, his armor clanks and squeaks as he walks up behind me. I do not want to turn around. I don't want to see him before he leaves. Leaves for war.
"I thought I should come up here, to say goodbye." His voice,cherished and pleasant to my ears after knowing him for so long, is unbearably sad. Tears form in my eyes, making them as grey as the sky.
"There's no reason to, you'll come back." I finally turn around and see him. A regular knight, armor shining, pointed helm surrounding his face. He's in such brave and courageous livery yet he looks so afraid.
"I just came to say goodbye. The battle's going to start soon. I might not get another chance..." He steps closer. "Before I leave, I wanted to give you this." He hands it to me, encloses my hand over something soft and warm. He pulls me into a sweet embrace, holds on, then lets go. He stares at me for a few fleeting seconds and then is gone. I open my palm, the tears spilling over my cheeks. Inside there is a tiny rosebud, beautiful and warm from his hand. It came from his sister's rosebush, one of the rarest kind there is; he knows I've always loved the flowers it produces.I close my hands over it, holding it to my heart. The war drums start to pound and I hear the stamping of horses marching toward the city gates. Far below me, I can see them, thousands of men marching forward, only few will march back. I grip the rosebud tighter and feel something cool slide in my hand. I open my hand and see a sliver of a ring, small but briallantly beautiful. I look at the clouds, stunned and saddened.
"Before you leave, I want to say I love you. There might not be another chance." I sobbed as I realized he might not ever hear me say those words; the war drums beat as bloodshed begins and the sky turns ever grey.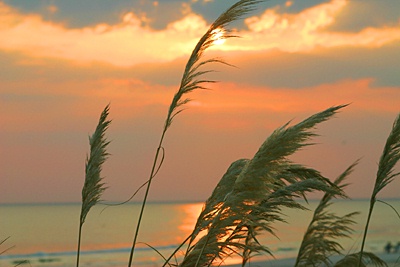 © Jonathan L., LaGrange, GA