That One Day
November 8, 2010
Usually when you get home from a sleepover you crash out on your won bed. Not me. When I got home I heard the wails of sirens, and saw the flashing lights. As my friend melia glanced from the divers seat er beautiful blue eyes worried. She parked on the curb and brought me over to the officers.
"You girls, this is a crime scene."
I seemed to have lost all voice or feeling. I stood there still, in front of my home. Stunned, dumstruck.
"Did you girls hear me?"
Amelia took the stand,"my friend lives here."
"Oh, well you'll have to go back."
"Why? What happend where's my family?" I managed to breath out between the continous sobs and shakes of my body.
Then I saw them, my family, five white sheets covered their bodies. This was the break, the point where I cracked. The pressure overcame me and like a volcano I erupted.
"NO!" I screamed. I needed to find an escape this was a dream. Sobbing and shaking I raced to their bodies and stooped down. This didn't happen. Amelia and the officer stood behind me. Amelia then crouched down with me and I saw the tears running off of her beautiful complexion. What am I going to do? This can't be right. No, its just a dream. But for some odd reason I could tell this wasn't. There was no heart in me. I was gone. All I could love, and they could love me back was too much to bear of this horrible loss.
"Who, who..?"
"I would tell you-but."
I cut the officer off, " tell me who did this!"
"Look you are too young. I don't want-"
"Stop!" I screamed at him, "I'm not five anymore. I don't need a happily ever after, butterflies and rainbows, and I know life isn't always fair."
I thought he would keep treating me like a child, but instead he said, " you're right, follow me."
"What?" I looked at Amelia, confused and scared.
What other choice did I have? Running wan't a good answer, still had my permit so no go on driving. I walked over to the cop care that was sitting right in front of me.
"These men, are the ones that commited the manslaughter against your... umm"
I could tell he was uncomfortable so I mutter the ugly words out of my mouth and into the air, "family."
I walked over and peered into the window. Feeling lost and terrified, the men had on a wrap over their heads and tunics.
No they what?
"Why us me-them-what?" mumbling the officer said, "that's what we are trying to find out."
Amelia spoke softly to me " come home with me while they get this whole thing taken care of."
I let her walk me to her car. My phone buzzed, I pulled out to see 2 new messages. One was from another friend and the other from my mom "Hi sweetie have a good time at Amelias love mom."
That did it. I cascaded my fingers throught my tangled brown hair. "This can't be happening."
Amelia gave me a watery smile, "don't worry God's here lets just try and pray Dear God...."
My mind swept back to all those times that I'd lost someone special my dog, my grandpa, my friends grandpa.
"Amen."
I flicked my mind back to the present, " yeah Amen."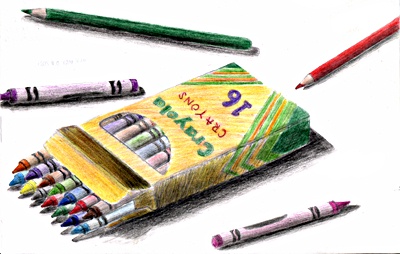 © Dana H., Wichita Falls, TX