Reality Check and Thank You's
December 28, 2010
I've always known I was different- different view, different attitude, different likes, different dislikes. I thought I was better than most people- a better dancer, a better friend, a better clarinet player. I guess not. I enjoyed being good and the best at something. I liked having people looking up to me and admiring, thinking, how did she do that? I hated being showed up by older snobby girls.

I guess that just proves it. It tips the scale, doesn't it?

I'm a b****.

A fight in sixth grade that resurfaced in seventh again proved that. The enemy had shouted that to my face. She called me a coward, a fake. My own mother agreed, once saying I was a 'stubborn goat'. My little brother claimed that I had always been mean, except he was too scared to believe it and say it to my face.

Then why do people like me for the fake me? The one who's prejudice and hates half the school? The one who's mean to her little brother, the one who brags about her accomplishments to her friends? Why like the clinger or the stubborn goat? Why help out and give advice to the girl who was too focused on one thing to help out another friend? WHY BE FRIENDS WITH THE FAKE???

They saw who I was on the inside. They saw through my cowardly outer shell. The shell that was so scared of being bad at something that it had to be good at something and prove/brag it to everyone else. So how did they know?

Thanks for being there, my friends. Thanks for seeing through me, and thanks for showing me that I still have the chance to work out my chinks and change. Thanks for showing me why you are my friends.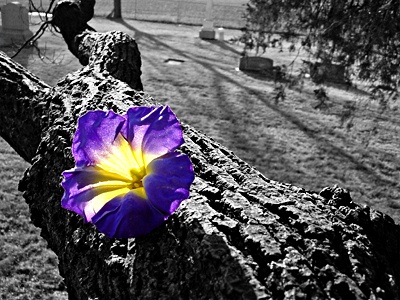 © Greg K., New Lenox, IL