Fractions
November 1, 2012
7: He was just a man on the street and I was on my swing. It was yellow and it was old but it was mine and all I ever wanted was to own something. He smiled and waved. I probably looked at him and smiled shyly before running inside of my little brick house. I didn't think of him again.

10: I'd seen him around, sometimes in a suit and sometimes in blue jeans that fit him better than my dad's fit him. My pre-teen mind told me that he knew how to dress himself well which equaled that he was probably a lawyer or a doctor- my mom always said they had the most money. Once again, he'd wave and smile. I liked that his eyes crinkled around the corners and that they were blue. I only noticed the day he was outside of my school and gave me ice cream before I got picked up to go home. My mom was wearing a new dress and she asked who he was I said I didn't know and then she was silent the rest of the way home.

14.5: My best friend lost her virginity but I still slept in my night gown. My dad left my mom for some guy, and a few months later had a new girlfriend. The man came up to me as I was leaving my house one day. He was still in a nice suit but it looked older and wrinkled and he didn't look as happy. He said I was pretty and that he wanted to take me to dinner. I ran inside and put on my favorite purple dress, leaving my mom a note that I was staying at my best friend's house for the night. She didn't call so I figured it didn't matter.

15: I decided to cut all my hair off and I got fake nails. I was too young; too innocent. I needed a change. He told me he was 33 and that he was married and had two kids. I asked him "why me?" and all he said was that something was missing in his life. I went along with it. The attention made me feel like I was worth something.

16: He said he'd be here at six and he wasn't. I bet he was with her. The Wife. She met me once when I babysat but I don't think she knew that we both loved the same man. Their kids were sweet; one girl and one boy both under the age of 6. We ate Mac and Cheese and watched cartoons until they got home from some Italian restaurant. He had pale-pink lipstick on the crisp white collar of his shirt and her eyes were glossy. I heard too many giggles. It made me sick.

16.5: He told his wife he had to go on a business trip and instead he picked me up and we went to a cheap motel by the water edge. The sheets were itchy and stained but I pretended to not care because he took his shirt off and then began to unbutton mine. Sunday came and we parted ways and he promised he'd stop by Friday. He didn't.

17: He was always around and then he wasn't. I called and left him voicemails pleading him to call back but he didn't and I was still alone. I didn't get my nails done and I didn't get my hair done or buy the new boots I wanted.

17.5: I saw him walking down the street next to a girl who was younger than me in a purple dress and I felt as though I didn't have a chest anymore and I cried. I went home to an empty house with empty bottles and my empty voice rung through the rooms when I yelled "mom." I tripped over a pair of dusty men's shoes sitting by the front door.

18: It was my birthday but she forgot so I called him and he came and he took me to a nice restaurant with candles and I wore a silver dress this time and heels that made me way too tall. He told me I looked nice but he glanced at his watch as if he had somewhere else to be. I tried to hold his hand but it felt as cold as his eyes. I ate pasta, he had steak. He took me home and kissed me on my cheek and said that I was too good for him. He drove away and didn't glance back.

19.5: I am naked and in a bed that doesn't feel right and I can't kiss him but he keeps trying. I told him I could be whatever he wanted me to be. He wanted a girlfriend; I just wanted a way to survive another week.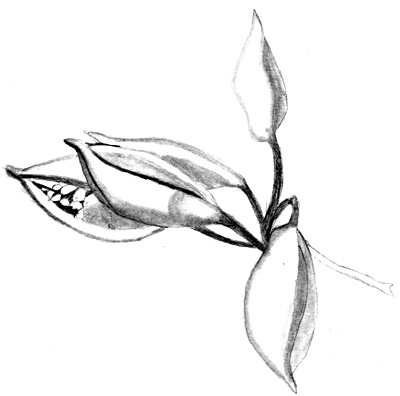 © Carlos C., Glendale, AZ