Footsteps
February 27, 2015
footsteps.
echoing down the corridor are thousands of footsteps. For some, these are mediocre, just another ordinary step on another ordinary day. For others, each step is agony. Each time they put one foot in front of the other, they have accomplished a great feat. Life is boring. I wish these footsteps would take me out of here. Carry me away.
footsteps.
each step represents a journey. Some journeys are more boring than others, but they trek on and on, until eventually the journey becomes exciting. For most people that is. Here I am, thinking about life. And all I can come up with is
footsteps.
where have the years gone? each footstep was a journey, but I missed it all. All I want to do is go back. I want to hear them again. I want to hear those echoing young footsteps. I want to feel their juvenile delight as they dance in the rain. But it is too late. I am stuck laying here, and all I can do is listen to the sweet sound of those silly little
footsteps.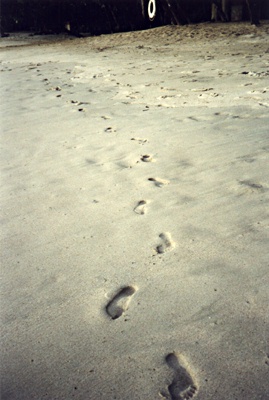 © April W., Rogersville, MO