To The New Age
June 8, 2015
My nails are tinged with yellow. The dirt embedded underneath each of them had once been young. There had been a time when my bones didn't crack every time I stood or when the cold didn't poke holes in my skin. There used to be a head full of hair without grey hairs. There had been a time when I'd walk without falling and breaking a hip. But that was the past.
No matter how much is love to go back in time, I know that it isn't possible. The wrinkles That line my face are secrets of the past. Something that I wished I could change. Eighty percent of wrinkles come from stress or grief. In that case, I've had lots of grief. Things that I wish I could go back and change or die with them.
I live a life where things are changing, where people are despicable. The older I get, the more people die, and I know one day, that I'll go too.
That is why I have told myself that I must do this. Before I die, which will be soon, I've decided to write down a few things that all people must know.
I've noticed a few things in my life and these are a few of them:
1. Life is precious. If you see something you want, go after it. Don't let it slip through your clutches like I let it happen to me.
2. Family is everything. If there's anything I regret more, it'd be ignoring my heart and everyone that ever cared about me. I've earned millions of dollars in my life. I've slept in numerous houses and vacationed in hundreds of countries, but there has never been that true happiness. I've had thousands of servants surround me, talked to me, but that gap was never filled. It wasn't until now that I realized what was missing. I was lonely. I needed love. Millions go through life without figuring out why they've been unhappy their whole lives. I've been enlightened enough to write this down for you, but it's too late for me.
3. Have fun. As Gordon Hinckley once said, "In all of living, have much fun and laughter. Life is to be enjoyed, not endured."
4. For my last piece of advice, I leave you with a quote by Bill Watterson, "We're so busy watching out for what's just ahead of us that we don't take the time to enjoy where we are." Our world is too busy to acknowledge the good things in life, that's why we must remember it ourselves.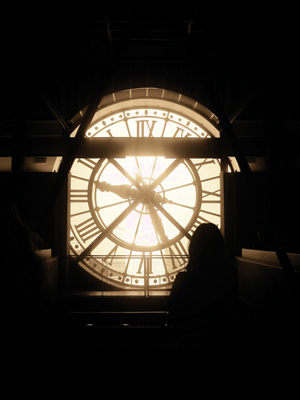 © Treza R., Kalispell, MT