The Cat in the Hat's Tale of Betrayal by Dr.Sleuth
June 17, 2015
I know everyone around the world
Likes Dr.Seuss a lot
But the people who exploit him
They should be shot!
All of these films people have hated
And when a new one is made
I and my friends feel tired and wasted
We feel worn and torn
And we all feel very sick
Because all the trouble began
In 1966
The Grinch was the star
Of a new Christmas show
It beat Charlie Brown
And got lots of dough!
But for some other studios
Their greed started to grow
"We want a Grinch too! our profits are low!"
"Our shareholders say were a total blow"
They were mad and impatient too
Because Chuck Jones was working
On Horton Hears a Who.
Then Freleng and Friends wherever they were at
They pitched on CBS The Cat in the Hat!
They made a TV special that was too crazy and fast!
After I did that I thought it would be my last…
But it was not, and wait not so fast…
They wanted me in a cinch
To do a new show with me and the Grinch
And now they grew greedy and fat
After they did Grinch Grinches the Cat in the Hat.
As they did more their pockets did grow
And when they did, me and my friends where filled with woe
My friend the Grinch was feeling green, and he said
"GREAT NOW I HAVE TO DO ONE ON HALLOWEEN?"
But in 1991 all hearts were broken that day
Because our friend Dr.Seuss had passed away…
However, the studios and shareholders were happy and gay
"Now that he's dead we'll all be rich in a snitch!
We'll smash all his books in a pinch
And make a big musical, Suessical, NOW that's a good pitch!
We won't care if people call it kitsch!"
It was all about Horton, and all of the Whos.
The Sour Kangaroo was singing the blues!
At the end the Grinch said,
"Finally, my dream has come true!
Now all the Whos will go
Boo! Boo! Boo!
Because the Mayor thinks his son is a fool
So Jojo his son, is sent to military school!"
"We would never do that"
Said the mayor with his face really red
"They can't get away with this even though he is dead!
They will never get away with this once and for all!
Were sick of their profits in their towers so tall!"
But little did he know that change should start very small
In 2000 Ron Howard wanted his stories
He wanted them all!
Universal gave in, and so did Blue Sky
But we now know the truth, and won't let it fly!
A movie is easy to buy at the store
But reading his books helps us learn more…
They help us escape and even explore!
The Grinch taught us that Christmas means
A little bit more!
The Lorax wants us to plant a new tree
Because a tree is what everyone needs!
So dear readers and writers please hear our plea
Make his world yours for all to see!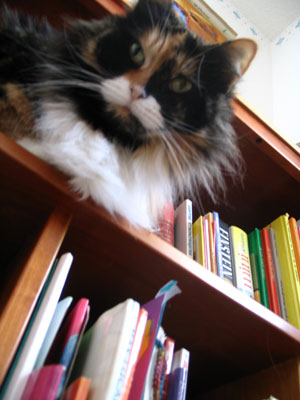 © Valerie L., Niskayuna, NY