Forever
March 2, 2010
October 1590

I remember that day as if it were yesterday. Some memories are like that. Seared into your conscience, never to be washed away with time. Only four years old, but I remember every single detail of that horrid, wretched day...
**********************************

I awoke screaming, although I wasn't sure why.

Then I heard it: shrieks. A hundred or more. The screams of my fellow Englishmen, and some foreign shrieks I couldn't identify.

Then I smelled it: smoke. A horrid stench. Not the wonderful smell of the crackling, sparking timber from the bonfire each night. No, this was a stench to make the weak of heart faint. And the weak of stomach lose their sup. It was the stench of burning huts and burning flesh.

And then I saw it: flames. Flames fueled by the haunting cries of children wandering, hopelessly, in search of parents, lost in the smoke. Flames fueled by the chilling screams of of parents, frantically searching for children, taken, stolen by the engulfing smoke.

And them.

Them. The ones that brought evil into out little paradise. Feathered headdresses, and coats of wolf skin. Unearthly shrieks and squeals and bellows were heard above the rest. Spears made of wood and bone, held above their heads. Bone-white knives, smooth bows and feathered arrows...

I stood in the doorway, not comprehending all that was happening. At least, not until strong hands grabbed me from behind and lifted me into the air. It was then that all my confusion was released and my screams joined in the chorus of the other frightened souls.


But the one soul I cared about the most heard my screams above the rest:

"Virginia!" my mother screamed. She raced toward me and my captor, only to be thrown to the ground by a large man with paint smeared across his face.

Or, possibly, it was blood.

He stood over Mother, then turned toward me. He spoke strange words with a strangely deep voice. My captor swung me onto his back, ignoring my cries, and obviously not caring that I was merely a child.

My last sight before I was tossed into a venison hide sack was one of destruction. Women being dragged by their hair across the trodden ground. Men being drug by the spears embedded in their forearms and thighs. Children being slung over large shoulders, being carried by their legs or thrown into sacks. If I had been older, I may have vomited. Being so young, not all that was happening was sinking into my mind.

Only one thing gripped me at that moment: I was not with my mother, and I was being taken from her. For all I knew, it would be the last time either of us saw each other.

Forever.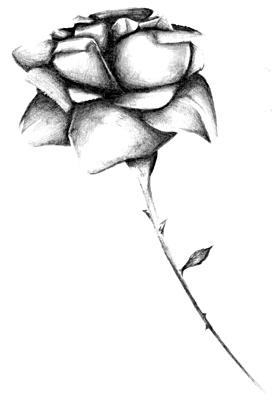 © Yisrawayl G., Philadelphia, PA