William's Dream Part 1
April 15, 2010
William got into the little black car and braced himself for whatever future was awaiting r him. He looked out his window to take what may have been his last look at the old house that he had grown up in. The first thing he noticed was his sister's tiny figure still standing on the doorsteps, crying. William could see that his father still had not looked up from his newspaper. He had not given him one word of farewell before he left. He had not looked up from his paper. Well, William told himself, what did you expect? Has he ever shown you that he cared for you before? William knew the answer was no- that was why he had joined the army. Perhaps if he went to war and came back a hero, then he would have not only have won the battle, but also his father's affection. To William, the second was more important than the first.
William looked out the window and watched as the farms became even farther apart until soon the farm houses were replaced with tents and the peaceful farmers were replaced with soldiers in training. The car stopped and the driver told William to get out. He stepped out of the car and quickly gathered his few belongings as he looked around. Enormous spans of bright green hills opened up in front of him. Each hill was littered with large gray tents that looked big enough to hold at least four men. By these tents there were many soldiers in training going through the drills that William would soon attempt to master.
He got up and stepped onto the land that he would call "home" for months, perhaps years. As he walked forward, he saw many farm boys. Their faces looked like he felt-confused, scared, and worried that they had made the wrong choice. William soon realized that he was standing in a crowd of new recruits, and that a stern looking man at the front was giving them their instructions. They were told to come forward and state their name, so that they could be given their tent number, and uniforms. As the list went alphabetically by last name, William knew that he would be first. He was already making his way to the front of the crowd by the time the cold faced man called his name. He received his new uniform in a bag, and was assigned to tent number ten. Before he left to find his tent, the stern faced man began to address the group.
"Listen up everyone!" he screamed, "Today we will be doing a diagnostic test. We wish to see how useful you will be in battle. Now get outside, so we can begin!"
Soon, William was swept away by a current of eager young recruits hurrying toward tent twelve, where four soldiers and an older, more experienced-looking man stood waiting.
"Recruits," the first soldier in line said, "This is Commodore Hazard Perry. He is a very experienced and honored Captain. He is looking for a few men to serve him in a battle on Lake Eerie against the British. He is not here to pick one of you, as you are inexperienced; he is merely here to see how we train our new recruits."
"NOW THIS IS WHAT YOU ARE GOING TO DO," the second soldier bellowed, "YOU ARE GOING TO DROP AND GIVE ME 50, YOU ARE THEN GOING TO RUN FOUR LAPS AROUND THE CAMP GROUNDS, AND ONCE YOU ARE DONE, RETURN TO ME FOR FURTHER INSTRUCTION!"
The other men stood dumbfounded for several minutes, but as soon as he heard his commands, William began his task. To his surprise, everything that the soldiers told him to do was extremely easy for him. What he did not notice was that Commodore Perry had been watching him happily for the past half an hour. Immediately after he was told to stop, the Commodore stepped in front of him.
"What is your name, lad?" he asked in a low, scratchy voice which was the result of years of screaming orders.
"His name is William Acre," the first soldier said quickly.
"Did I ask you? See this is the problem with all of you trained soldiers you are all arrogant! I want someone who is obedient, talented, and someone who can keep his head while others cannot. Someone like Mr. Acre, here," Perry said, turning his attention back to William.
"Me Sir?" William said, very confused.
"Yes you, collect your belongings, come with me, and you will begin training to fight at sea," the Commodore commanded.
During the next few weeks, William trained vigorously in the water and out. He was aware that everyone else training under Commodore Perry was much more experienced than him, but he was determined not to be the weak link when the time came for battle. As it turned out, he was anything but weak. He inspired loyalty in the people he met while training, was always eager to learn, and would never give up before he had mastered the skill that he had set out to master.
William returned to his small bed to finally get a few hours of rest after a long day of training. Just as he was beginning to relax, the post boy arrived with their mail.
"William Acre!" he cried, waving a small, white envelope.
"Over here," William called out gruffly. It was most likely another letter from his older sister, Marilyn, begging him to come home.
The envelope was thrust in William's direction, so he quickly took it, not wanting to attract attention. He looked down at the envelope and almost dropped it in shock. He was not staring at his sister's handwriting, as he expected, but his father, John Acre's messy scrawl. He quickly ripped open the envelope, with the anticipation of a small child opening a gift on Christmas morning. He pulled out a short letter and began to read. The further he read the more prominent the frown on his face became.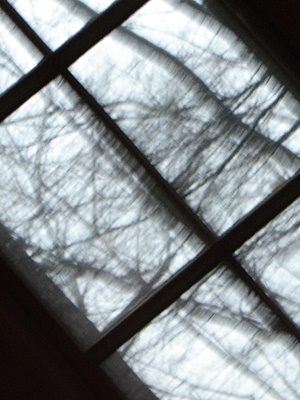 © Claire H., Boxford, MA