Poisoned
April 16, 2010
Liberation they said as they walked through the aftermath, the evidence of our dual existence, our obvious conflict. It was difficult to witness their tender faces painted noble and uniforms of immortal heroism. They gathered some and set others aside and called us liberated.

And how am I liberated? While darkness still haunts my mind's eye. The air I breathe, the world as I see, and everything in it is tainted with humanity's ignorance to our plight, our suffering. They took us up in the masses, outwardly gregarious yet still coarse. We tromped through our dead, fallen kin and neighbor. And as we moved, I tried to rectify the last decade of my existence.

I closed my eyes against the outside watched the nightmares unfold. I remembered all I had seen. The distorted images of children face down in streets, of bodies broken and battered, of the smell and taste of flesh in the wind. The SS screamed in my head that I was a demon, my blood was a blemish in the sight of my own country. My friends and family were pushed together in cramped complexes, begging for water, food, and mercy. I signed a card on a train for my family of forced reassurance.

Would it be difficult to breathe in society? I could be like so many others, dogmatic in disbelief, denying such scrupulous evidence for false satisfaction. I might stand in the crowds and portray the illusion of gross disgust and deep sympathies. I could pretend to forget. But in doing so, would I not be what the nations had acclaimed for years?

Would I not be a poison?

Would I not be a poison to my fallen, a poison to the truth and the very history of man? Would I not be the virus of plaguing ignorance? The very thing I despised in this world. I would only become the representation of the uniforms' words.

I looked into the sky and saw the ash that shaded the sunlight. The warmth that once seemed so tenuous, now my spirit longed for dried and withered. And still they carried me as a shell of my prior identity and still they screamed that I was liberated. Tenacious soldiers pushed us to our freedom.

My freedom.

As I watched the last of us alive being filed in a most civil fashion, I was reminded that though I was alive, I had already died in this place. The rationalism I had once understood, my observations, the general familiarity I'd loved, now corrupted by the abundance of failing will-power. My training and discipline were now a decaying memory. Insignificant.

I was no longer who I had once been.

I was no longer who I once knew.

I was an empty vessel.

And for the first time in my years of imprisonment and slavery, in my time of fighting to survive, and justify; I felt weak and vulnerable. I felt as though I couldn't survive, that I would fall and never open my eyes again.

I felt like a poison.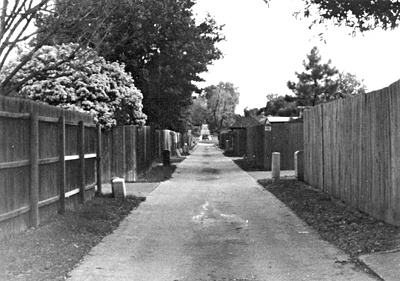 © Jaycee R., Lewisville, TX