Hussana, the Boy, and My Heart
May 20, 2009
I can remember that face so clearly. Those brown, almond shaped eyes shown brightly in the sunlight and that dark brown hair looked so soft. The four year old boy looked so innocent especially compared to the man holding him in his arms. Hussana Bin Adad was standing naught but half a mile or so from where I was and all I could do was stare.

"Kill any of them if you see them." General Fishman had instructed the rest of the Israeli army and me clearly. His instructions kept ringing through my head. "Kill them, soldiers." Should I shoot? My brain said yes but my heart said no. Hussana was directly in front of where my gun was aimed, but blocking the path was that four year old boy. He was laughing, clearly oblivious to Hussana's ultimatum behind holding him slightly outward. He had no clue what was going on. He had no clue that I, Yaakov Ben-Dror, had the power to end his short life right there and then.

What was that headline I had seen in an American newspaper a few weeks ago? It was something about some terrorist's daughter being shot in the process of trying to capture the terrorist. The American newspapers had portrayed the noble Israeli soldiers as bloodthirsty villains prepared to kill anybody that gets in their way. The American newspapers only told one side of the story; it wasn't our side. Should I prove these American newspapers right? Should I shoot? Was it worth the young life that would be lost?

Should I shoot? My brain said yes but my heart said no. So I lowered my gun and walked away. I earned no medals, no standing ovations or certificates of honor for this act, but in my heart I knew, I had earned respect where it really counted. I had earned the respect of God.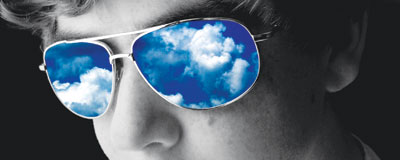 © Joseph B., Mesquite, TX