Remembering...
MAG
November 29, 2021
I remember it like it was yesterday.

There were pink strands in your golden hair. They matched your lipstick like they always did. I was standing in the line, watching as you scribbled the wrong names on each and every cup. You once told me you did it on purpose.

"Huh?" I asked, only half-listening.

I think you knew because you didn't say anything. And I never asked again.

I was next and when you looked up at me with those eyes, I smiled.
You smiled back.

Once, when we were fighting over the phone, you asked me what color they were, to make your point. I drew a blank.

You hung up.

I ordered what I always did, "A peppermint latte."

You rolled your eyes, "Really? That?"

I remember you ordered that for me once and left it on the coffee table, so I would have it when I woke up. I threw it away because I didn't like peppermint anymore. You didn't ask why the trash bag was leaking, why my misspelled name was fading with the scent of peppermint.

I think you knew why.

I shrugged, "What can I say? I love it."

You laughed. It was bell-like.

I told you once that your laugh was annoying after you started cracking up over a joke a friend told you. You shut your mouth, eyes-that-I-didn't-know-the-color-of dimming.

"All right."

You wrote my name backward — Nayar — along with a number.

Your number.

I remember deleting it one day because I never labeled it. Because I didn't know it by heart, like you. You had to walk home in the rain, nothing but a green parka to keep you dry.

I still never labeled it.

You handed me my order and I studied the number, smiling slightly. I think I knew then. That you were a notch in my boot. A pretty blonde with no one and nothing.

You once said that I would one day think about you. Imagine you.
Want you.

I scoffed and slammed the door in your face. You wanted your stuff.

I kept it all.

I still have it. The DarkSky CD you once asked me to play in our sedan. I said no because I didn't like them. They were loud, I said.

Obnoxious, like you.

And maybe it's stupid. But the moment that Save-the-Date card got to my house, I started to miss you. Wanted to touch those strands in your hair. Laugh at your jokes. Listen to every DarkSky song you know by heart.

I remember it all, just like you said I would.

Maybe that's why you did it, to prove your point. To make me want to run to you.

And I do.

But it's too late.

Maybe it always was.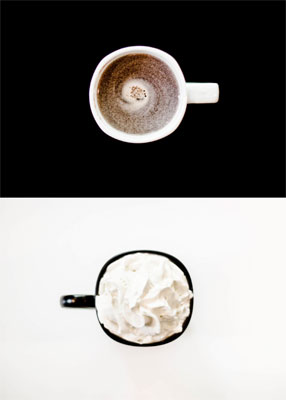 © Abby W., Cookeville, TN