Lost in Words Unspoken
November 4, 2009
I cannot sing. I cannot speak. My words...my voice can't reach out to her... My voice can't reach out to anyone in fact. It's because I have no voice. I cannot form words I can only write them. How I lost my voice is really quite simple....I lost my beloved mother.

I guess you could say the losing of her life took my voice with it. My mother was kind, nice, and beautiful... She wasn't perfect though. No one is but her biggest flaw was her addiction to smoking. It's what caused her death. She died from lung cancer... I remember what it looked like the day I saw her no longer breathing....

I had stayed up late the night in fact I stayed up until early morning just to sit beside her. I read her stories like Dr. Seuss and sung her small lullabies she once sang to me. I would talk to her and hug her fragile body.... but when I closed my eyes and woke up to the gray morning her body was still. Her sweet face looking as if she was sleeping but that couldn't fool me.

I remember being late for school and how all the kids were asking why did I have bags under my eyes. Some of them even asked if I had encountered a zombie and the teachers grew worried. When my father told them what happened the adults...all gave me that same sympathetic look. I had been to the councelor and even gone to a therapist but no one could make me speak. Eventually I was forced to the hospital...but what could they do? Nothing.

On the day of the funeral I tried to speak my final good-byes to my mother and I found.... I couldn't. Words would not form. No sound would come out. Tears ran down my cheeks as I tried to scream. That peaceful funeral had become hectic...

It terrified me horribly at first when I found out I had become a mute...but now I don't mind anymore..not being able to speak...to form words with my voice. Although sometimes I do miss singing but I think it's nice just having to use paper and pen. I think it's because I am able to express myself better and make people become...

lost in words unspoken.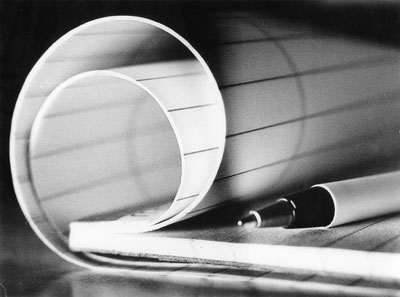 © Samantha M., Bethel, CT