I Won't Be Home For Dinner
December 17, 2009
The man stands perfectly straight and still, his clear blue eyes staring into middle distance, like one deep in thought. The wind plays with his fine black hair, and a section of his white, button-down shirt has come loose and is flapping in the breeze. His hands are stiff at his sides, his fingers clenched into fists. He doesn't seem to be aware of where he is, who he is.

In the square below, people gaze unabashedly upward toward the darkening sky, to the man standing on the roof, some horrified, some just morbidly curious, like senior citizens flipping first to the obituaries in their morning paper to see who they've outlived. There is one face in the midst of onlookers that the man ought to have recognized. A woman a single, dark braid hanging to the middle of her back and anguish stamped clearly all over her pallid features.

But the man sees no one. He is alone with his thoughts. Thoughts of the note, scrawled in his messy, hurried script, hanging on the refrigerator with a Coca-Cola magnet.



Have you ever thought that if you walked far enough you'd eventually end up somewhere else? Not just from point A to point B, but to a whole other plane of existence? Have you ever thought eventually you'll step off of the treadmill and actually go somewhere for once? Everything's so beige. The world is beige. It never changes! I'm tired of this treadmill. Goodbye, I love you.

P.S. I won't be home for dinner.



The man steps forward, his feet hanging out over the precipice. The woman, the one with the long, dark braid, run forward, tears streaming down her face.

The man, as if he senses her there, looks down. The shock registers slowly on his face, and he opens his mouth, as if to cry out to her, but he's already falling. With his arms held out, he looks like a strange bird, taking off with broken wings.

The woman runs forward, as if to catch him. But she doesn't make it.

She kneels, and gathers up the broken feathers in her arms.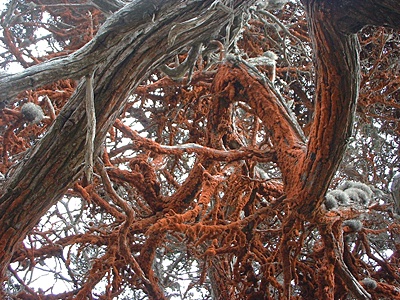 © Tyler B., Buenos Aires, Argentina