College
December 19, 2009
Your eyes widen each time the shadows do a new dance. Your heart kicks up into a sprint as another sound makes its way to your ears. The wind paces back and forth outside your window, waiting for you to let it in. When it gets too impatient, it screams and grabs the branches of the trees and uses them as if in an attempt to claw its way inside.

The walls close in around you and the darkness sucks the comfort right out of you. You can't sleep. You can't think. All you can do is worry.

Will tomorrow come around? Deep down, you know it will, and you know it is childish to think otherwise. But you can't help the nostalgia that spills the salt water from your eyes.


So you pull your legs to your chest as you sit upright. You rest your chin between your knees and can't help but feel like a caged bird longing to get out and go back home; captive.

Today's your first night on the college campus. You wanted so bad to get away from what you knew, that you got caught and are now in a dorm room by yourself. Everything is strange and threatening because it is unfamiliar. Now all you want is to hear the creak of the floor boards as your mom tip-toes across your bedroom to press her soft, loving lips to your cheek and whisper you to sleep. To have her think you don't know, when you do.

But you are older now. You can't live with the protection and support at home forever. As you realize this, a new wave of hysteria washes over you and fills the silence.

Slowly, you get up and sulk to the bathroom; feeling your way through the dark. You fingers search for the light switch and you flick on the lights. You raise your eyes to see not the eighteen year old whose eyes are red and puffy, but the eight year old who just discovered she was going to be the flower girl at her cousin's wedding; jubilant. Behind you, stands your mother, with love, wonder and adoration flaming in her milk chocolate eyes. The eyes she gave you.

That sent a shock of warmth through your body and you collapsed on the floor. You wipe a finger under your eye and catch the last of your tears. You know that you'll have to adapt to this new captivity. This shelter that surrounds you without the comforting sense of security but the threatening sense of restraint. Captivity is the beginning of this chapter in your life. Your caught in the responsibilities of adulthood. Held there by the pressures of college. Bound by the need to survive. Ripped apart by longing. Gripped by tender hands that may be invisible, but will always be there to hold you up when you fall.

You just have to work the lock loose. Return to your family from time to time and eventually begin your own. This temporary jail makes you a slave to work and to reach full maturity. Once you've done that, you're ready to take on the world. Be free.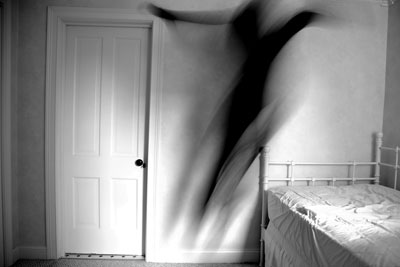 © Sarah M., Blairsville, PA