Standing Still
December 23, 2009
There she was on the corner as if she was a frozen statue. I pulled on my mama's sleeve and asked "Momma why is she standing still?" And momma replied "I don't know Mari, just don't look at her."
Me being only four at the time whined "BUTTTT MOMMMMMMMMMMA she is cold, can I give her a hug?" Of couse I din't understand because my mom said "NOOOOO!!!" I exploded into tears and ran across the street to where she was standing still. I gave her a hug and 'til this day she never stands still...
Alone. Because I stand next to her. As still as a frozen statue.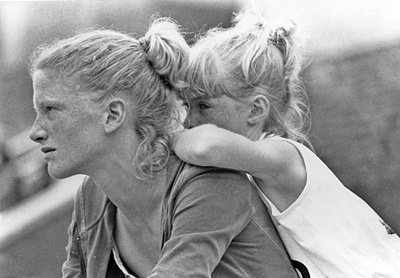 © Felicia F, Marlow, OK