Fire, the Fiend
March 1, 2010
During the darkness of a lonely midnight, a dying ember burnt a hole through a silken, velvet curtain.

It fluttered and floated in through a broken window unhindered by a shutter, and perched onto the ebony threads sitting still in a shadowed room.

The room was finding peace; a tempest having raged through it, lifted mere moments earlier.

Mortal, human shrieking and evil, gloating hearts had spoken curses unto heaven, shattering names of angels, and left a gaunt maiden with eyes streaming to lie on the ancient floor, haunted by the horrors witnessed.

She floated, distant, lost in slumber as the smoke grew denser from the fiery cloth, no ghastly crackling nor tinkle of glass awoke her.

As ominous flames grew nearer, her burden was relieved; her soul flew through the unmerciful shards, her body left as token to those she'd adored, an echo of a maiden, laying on the floor.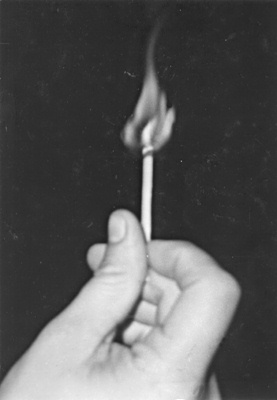 © Stephanie H., Highland Village, TX