Korinna-The Music Box
March 10, 2010
All she wanted was to feel security, something she could only dream of. She sits in her room staring at the music box on the mantle. Everytime it is opened it plays the same song repeatedly. That same song gives her some kind of hope of survival. But when the music stops...so does her world. In her mind, the arguing stops when the music starts. But she is small and will one day grow up to see what I see...hope. But for now she's trapped in her room with the pink music box.

The piano plays and the ballerina spins as the music box begins to play. This tells her that she is safe for the given time. But all of this is her fantasy world from reality. Truthfully she doesn't believe in reality. In her reality everthing is fragile to the touch. She is the broken child. She is Korinna.

-----------------------------------------------------------------------------------

Ten years later she is still the same. At the age of sixteen she still plays the untuned music box. Swearing that she will die by the music. Korinna is lost in her world of destruction. She's tried to escape but it always seem to shadow her. From foster home to another, the music box has followed faithfully. Dragging the same song around for the miles in taking. But Korinna doesn't know that one day the music box will stop. That it will all come to an end and re-invention will take place. Although this thought lies in the back of her mind she still tries to deny the obvious.

-----------------------------------------------------------------------------------

And so that day came when the music box came to an end. The springs popped off and the ballerina lie motionless on the floor. It seemed as if the room was knew to be silent. The music box was the last thing of Korinna's possesion. It held the key to her soul and unlocked the trapped doors. But now she was locked inside herself for etenity. She fell to the floor and weeped until the room became a distant nile. Peace was distilled among her as she placed the box in front of her. Holding the ballerina to her chest she wept and cradled herself.

Korinna was finally lost among the rest of the world. Forced to face a reality that seemed so irregular. But to her it was irregular and soundless. Of course there were sounds but no music. For this Korinna's soul disappeared with music box.

----------------------------------------------------------------------------------

As the years passed Korinna learned how to let go. Not only of herself but that of the music. Learning that there is more to life than a symphony. There is a melody. And that melody lies within all of us. But even as the days grew longer and her nights lonely she promised one last promise. That she would never forsake the children of the future from music. And that she does until this day...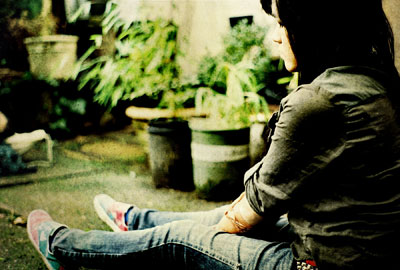 © Hailey J., Lake Oswego, OR