The Ragged Rich Prisoner: or The Thing With Feathers
March 26, 2010
My skies are gray and low, heavy and oppressive, but it is a beautiful darkness that envelopes me. You can almost taste the shuddering clouds, the reluctant, vengeful downpour within. I can hear the silent sleeping floods in the storm drains, what's left of the sky's previous tears.

I want to run. I want to feel my feet slap the asphalt. I want to hear the rhythm, the incessant roar, of my blood in my ears and the thunderstorm. I am Mercury, my wings are on my heels. I crave escape, a tattered bird in a diamond cage.

I almost believe in my dreams, sometimes. I believe that I can run in the rain, that I can cover myself with clouds and sleep. The sleep of the grateful weary, of the tired and ragged soul. The slumber of the hopeful heart.

I am The Hopeful Bird, my dream of flight just out of reach. I am the voice of the Flightless Imprisoned, the ones who have given up. Yes, there is a lock on my cage, but its jewels are made of iron, and iron turns to bloody rust, the russet of decay. Iron weakens, with each passing year.

I dream of flight, and I believe in dreams.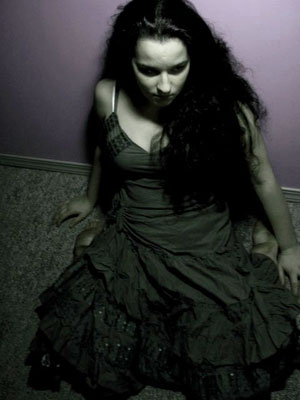 © Brianna D., Everson, WA