One Bright Sun
April 1, 2010
It is one of the many things that make me happy. I am the one who smiles up at it. One bright sun with warmth and glow. One that is up in the sky and watches us. One beautiful excuse to get up in the morning. From my window I see the morning sun. The first rays of light peak through the blinds.

Its power is everywhere. It sends its rays in every direction. Wanting all darkness to fade. Wanting people to see and live life. Wanting to make the earth happy. This is what it does.

Love it too much and you could get hurt. You can feel the pain of its sting or burn. See the mark that it can leave on your skin. Reach, reach, reach is what I say to it. It reaches.

When I am in a bad mood and can't reach out any more. I look to the one bright sun. When all seems to be lost and can't be found. The one bright sun seems to always be there. One who protects and always protects. One far my reason to reach.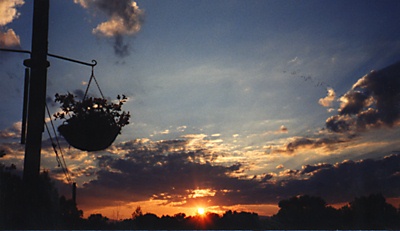 © Christy S., Germantown, NY