Diary of an Almost Teen-Mother
April 9, 2010
I smile into my pillow as the sun softly shines on my blissful face. "Mmmmm." I say as I turn over and nestle myself into the crook of his neck and wrap my arms around his body. "I love you." he says as he kisses the top of my head. "Mmm." I reply, kissing him softly, over and over, until we pick up where we left off last night.

***
The next week at school, as my friends surround me and chatter excitedly, I clench my stomach and run to the bathroom. After I'm done, I notice a gaggle of girls surrounding me. "What, you've never seen someone be sick before?" I snap as I rinse out my mouth, wash my hands and head off to Psych.

***
3 Months Later
I'm pregnant. Have been for awhile now. My mom's not speaking to me, my dad won't look at me, and my social life's gone down the tube. But that's the least of my worries. The umbilical cord is wrapped around Joseph's neck. Tightly. Too tightly. So I'm having surgery to save him before he gets too big and the cord that's keeping him alive kills him. After surgery, I'll have to have a C-section to make sure if something goes wrong (surgically) we can just rush him into surgery. My surgery's scheduled for the 27th. Until then, all I can do is rub my belly and pray. That hasn't been working out too well.

***
Surgery Day
Well, it's the big day! I'm ready, but Joseph's not. He keeps kicking and squirming. I can't really explain it, but it's a really weird feeling. It's kinda odd knowing that there's another human being inside of me, but oddly exciting. Anyhow, as they push me into the OR, I realize something: How strong can a baby that's been operated on INSIDE THE WOMB be? I start hyperventalating and the nurse has to put me under to calm me down.

**
I'm verrry groggy when I wake up, but Joseph's still the first thing on my mind. "How is he?" I ask the nurse. Her expression scares me. A mixture of pity, fear, and empathy. The expression of loss. "How is my baby???" I cry. "He's gone, sweetie. I'm sorry. We were too late. He was gone by the time we got in. I'm so sorry." "But he was kicking that morning! How is this possible??" My heart is breaking. Again. I can't lose my baby, he had never even breathed in fresh air! How could he be gone? "I'm sorry, sweetie. I'll leave you to grieve." I sob hysterically until the darkness takes me.

At the funeral, I just stood and stared as the priest blessed my little Joseph. I watched as they lowered my baby's body in to the ground and put dirt over his body. I never even got to hold him.

That Monday, back at school, as everyone avoids me, whispers about me Joespeh, and Julian, I sit down and eat my lunch, go to class, and write in the diary my therapist gave me. I've named it The Confessions of an Almost Teen-Mother.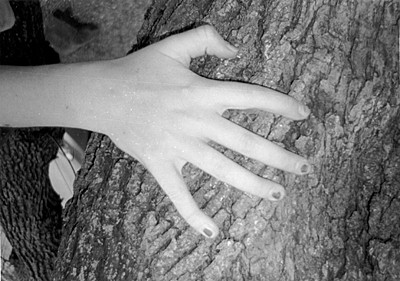 © Abby O., Marblehead, MA