who am i in love with
April 16, 2010
Is it possible to fall in love at the age of ten? Im not sure but I think so because when I look into his sparkling green eyes I melt and it feels as if I have left the world for a moment! Is that even possible? Haha well to me it is. His name is Robbie Valenzuela and he is the best. We got to the same school but he doesn't even know I exsist. Now im beginning to dought my smarts. That sounds quite weird to me im in love with a guy I don't know in elementary school when he already has a girlfriend.
Have you ever experienced that? To be falsly in love? Well it got worse, later that month Robbie was walking in the halls when he knocked my books to the floor when he turned his backpack. He looked down and quickly picked the books up for me and handed them over. "oh im so sorry Andy? Is it?" I just looked at him as his soft lips spit the words out ever so softly. I must be stupid because the one chance I got to talk to the boy I ruined it by saying " I think we are good together." He looked at me acting as if he didn't here me and walked the other direction.
"will you go out with me?" Brent lofter said to me as I passed his bottom locker. I looked at him startled. Was I really in love with Brent, or Robbie? Who's eyes were I really seeing over and over again in my head? Could they have possibly been Brents?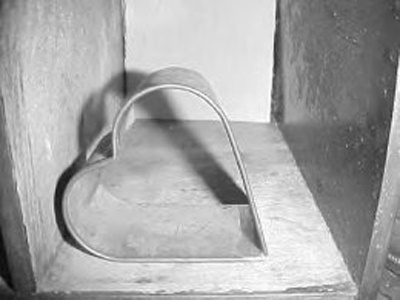 © Liana D., Somers, CT