Cahoots
April 25, 2010
I was in cahoots with what the world was telling me. It was whispering it's deepest darkest secrets into my ear. Burrowing it's warmth into my skin, coloring me the softest shade of brown.
Her foundation was crumbling, and splitting around her. She doesn't understand why the earth shakes but I do. Sometimes the earth feels too much at one time and it shakes and trembles, and with heaving sobs it causes the rain to pour, drenching everyone. Her hands tremor as she tries to grasp the concept. Mind reeling, facade fading. A heart attack sits waiting, harvesting her bones for good luck. The right leg, not the left. Her shoes are broken down and her socks never match. Words stick to her like glue while people sharpen their sticks and gather their stones. One word after another hurtling towards her. I wonder how long it will take for her to break, she's so damn strong. No one knows, no one wants to know..because if they did they would have to feel a thing called guilt, and no one want's that..no sir.
Thought burning eyes welling. No she will not bust. Not here not now, never in front of them. She will never give them that. Head on straight leftfootrightfootleftfootrightfoot, inhaleexhaleinhaleexhale and repeat.
Same sh*t every day.


If they knew would they still heave their harsh words, twisted and gnarled into horribly ugly things?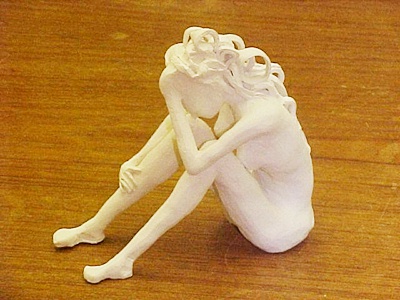 © Christine H., Brooklyn, NY