no reflection
May 8, 2010
"dad?" i ask, "slow down."
"now why in my right mind would I do that? we're on the highway." he slurs.
"slow down, dad, please. put on your seat belt." i insist, trying not to let my fear show. i look over at my little brother, who is intently picking through his animal crackers. he vowed never to eat a hippo one again. why? who knows. no matter how many times i asked, he told me it was a secret, only for him and his imaginary friend to know. he told me that he would tell me when he was six.
next year.
"just pull over, you can call mom and she can come pick us up." i offer.
he ignores me, watching two empty beer cans clank along the bottom of the car.
"eyes on the road," i remind him, "two hands on the wheel."
there is now a pile of hippos on the car seat between us.
"eat those. " my dad orders, "there's nothing wrong with them." his words blur together.
"no," my brother protests, "i won't eat a hippo."
smack!
i look up to see my father's hand retreating from my brother's face. he starts to cry, holding his face, which is now red. my jaw drops.
i can't help the tears now, but there silent.
as my dad turns around to face the road, i feel an impact. both my brother and i shriek, and i watch the smirk on my father's face disappear.
the hippos go flying.
and the last thing i see is a water fall of glass shattering down on us, and my father's limp body flying through it.
i would never know why my brother wouldn't eat hippo animal crackers.

and whose fault was that?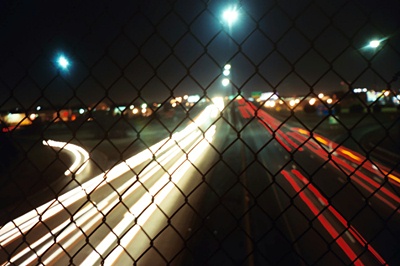 © Jordan L., Wichita, KS