Not Even Love
May 17, 2010
My name is Preeta.

I am 16 years old.

I live a sheltered existence in an upper-middle class community.

I have never been in love.

What do I write about? Nothing important, really. Just rather ironic stories involving made-up characters. I don't why they were so important to me. They never really had any of that deep, life-changing, emotion stuff. I mean, I didn't even like like him, forget about being in love and all that. Still, there was something special to be said about that Pushkar.

He moved here in the summer before sophomore year. No one bullied him, as such, but he was a bit of a loner – by choice, I think. The first time I met him was at the water fountain in the back science hallway. I was making a fleeting attempt to save my throat from utter parched-ness (it wasn't going very well; I was very thirsty). I stood up straight and turned around –

WHAM!

He was on the ground. Books went flying every which way, and, struggling to escape the embarrassing situation, I quickly snatched up any binder that looked like mine, and hurried to class.

It wasn't until I got home and opened my bag to reluctantly begin my homework that I realized the mistake. Instead of my overused, slightly abused, lime colored binder full of my stories, I had another bright green binder full of – piano music?

What the heck?! I went into panic mode as I emptied the rest of my bag onto my bed, throwing things left and right, until I was just about ten thousand percent sure that it was missing. I didn't know what to think – no one even knew that I wrote fiction, let alone me allowing anyone to rip through some of my most personal reflections and observations of the world. That binder pretty much contained my life. I had to get it back.

Meanwhile, I had somehow ended up with the binderful of music in my hands again. The sheet lying on the top was titled "Their Song." A pianist myself, a couple of moments spent scanning the piece told me that it was slow, in a minor key, and full of strange chord combinations. Intrigued, I sat at the piano, trying to sound it out. When it finally sounded right, it seemed melancholy and beautiful at the same time, a haunting melody that spoke of thwarted love or something. Of course I wouldn't know; I'd never really loved anyone besides maybe my parents. And I even have my doubts about that sometimes.

Se, I think love is overrated. I mean, what are the chances that I'm going to meet a Prince Charming in my life? Close to zero. What's the chance that he's going to completely overhaul my life? Even closer to zero. And that he would descend from heaven as a teenager, in high school? Forget zero. More like negative 200. It'll never happen. So when people talk about how that special person changed their life, I tend to let it one ear and out the other. Although I wish I had the gift of writing that kind of emotion. Unfortunately, I don't. Maybe that's a good thing – it makes me less fake. Sort of.

Anyway, although the song was pretty, it was a bit too depressing for my taste, and so I proceeded to a much more productive activity: homework. It wasn't until the next day that I actually got a chance to seek out Pushkar and retrieve my binder.

He was surprisingly eager to have his binder back; in fact, it appeared that it meant even more to him that mine meant to me.

I bravely ventured forth, attempting conversation: "I looked at one of the songs, you know. It was beautiful. And…depressing." I guess it's just my nature to be frank with people.

He looked absolutely mortified. "Um." Brilliant response. Looking at his feet, he replied, "Well, I guess I read your stories…like, all of them."

"What?!" Was this really the kid who had just now been completely taken aback that I sightread his song? "Everything?"

"Well, yes…you're the most poetic writer I've ever met, really."
Flustered, I floundered for a bit before finally coming back with "Oh, um, thanks. And I guess that's that, then?"

He shrugged, and I walked off. I had barely taken two steps when he called out to me. "Is lime your favorite color?"

I whipped my head around so fast that my hair slapped my face. "Yeah, why?"

"It's mine, too. And I hate it when people call it 'lime green', and not just 'lime'. If orange is a viable name for a color even though it's a fruit, why not lime?"

"I noticed. And I know, right? It bugs the crap out of me. Anyway, I'm going to be late to class…bye." And with that, I left, figuring that was the first and last time I'd talk to Pushkar Pembarthy.

Of course it never works like that, even in the real love stories.

A week later, my friend Nitya came running up to me in the hallway. "Preeta, how come you never told me?!"

My rather flabbergasted reply: "Um. What exactly did I not tell you again?"

"You write!"

"What?! Has Pushkar said-" I was livid. What right did he have to go and reveal my deepest secret to the whole world? I was far too p***ed off to realize that Nitya, after all, was not the whole world, only one of my close friends. But still.

"Pushkar? What does he have anything to do with it? I'm talking about the piece you submitted to WriteOutLoud!"

I'd submitted a piece to the school literary magazine? What? "I have no clue-"

The thing in her hand that I'd thought was a notebook turned out to be the magazine, and as she flipped to the page, I began to make sense of what had happened. There it was: "Writer's Block", by Preeta Murali. My name in print. My name on a piece that I'd never actually submitted. What had Pushkar done?

I cornered him after chemistry, in the back hallway, where we'd first met. I was ready to bring him to pieces – Nitya had been only the first of a long list of classmates astonished at my supposed skill. The look on his face, though, stopped me. It was at once terrified and yet somehow, it was as if he'd seen this coming, and done what he had anyway. Relaxing my tensed fist, I had one word for him: "Why?"

"You needed it. They needed it. I needed it."
"You needed it? Why does it matter to you whether I publish my writing or not?"
"Something that good needs to be put out there, and if you weren't willing to, it's my responsibility. "

"Why not just do the job completely and put your own name on it?"

"Hey, I'm not looking for any publicity."

"But you're willing to shove it on me?"

"Yeah, pretty much." And he slipped out of the corner, whistling as he strolled down the hall.

"Punk," I muttered under my breath. He had it coming for him.

I got my chance a month or two later. We didn't talk all that much, just an occasional nod if we passed each other. I think he knew I was still upset, and that I had something planned.

Honestly, it wasn't planned. I can't do something that mean. It was just a spur of the moment decision – I saw the talent show sign-up list, and I automatically put his name down as playing the piano. I saw him walk by the audition timetable a few days later, pause, frown, and nod as if he understood something that no one else did. And then he continued walking.

I never specifically told him it was me, but I think he knew it all the same. I listened at the keyhole the day of his audition, rather surprised that he actually showed up. His song, he informed them, was called "Because of Her." It was dedicated to a certain student; he said that she would know who she was, and that no one else needed to. I shut my eyes tightly, knowing it was me. The piece was everything "Our Song" was not – not depressing, not in a minor key, rather upbeat – but there was still some element that was missing. It ended rather suddenly, and he was out before I remembered to move away from the door.

Pushkar smiled at me, and I know he'd expected me to be there waiting for him. We walked halfway down the hall in silence. "I want to show you something." Before I knew it, I was being dragged into some empty classroom. It was fully equipped with a couple of music stands, a beat-up piano, and a drum set. "It's the practice room, for auditioners," he explained.

"Is auditioners even a word?" I asked, laughing just a bit.

"It is now." He sat at the piano, and I sat beside him. He began to play the piece he'd just performed, and I instinctively knew what to add, despite the fact that there was no sheet music. While he played the melodic line, I added the soft undertones that gave it an added depth. As we lifted our fingers from the keys after the last chord, he turned to me. "It was never a solo. I meant for it to be a duet. Will you do it with me?"

I took one look at him, and knew what he wanted. I knew I couldn't give it to him. Love? This wasn't love. I couldn't love him. He had to know that. Shaking my head, I fled the room.

Pushkar never came to me again, and I never sought him either. How could I, knowing that he thought himself in love with me? After all, we were what? Fifteen? It wasn't love, and it never would be.

My name is Preeta.

I am 16 years old.

I live a sheltered existence in an upper-middle class community.

I have never been in love.

I think.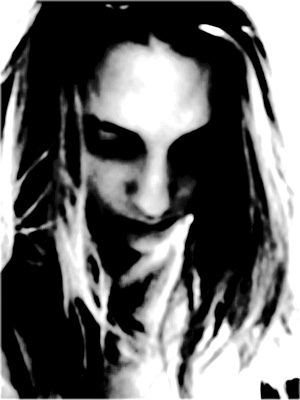 © Maria B., Boston, MA