Screwed Up!
May 26, 2010
I sensed a heavy feeling inside my chest. My stomach quivered unbearably. What kind of feeling is this? It was hard to tell.

Mrs. Grimson shall come inside this room then she'll interrogate us, "Have you done your homework yesterday?"

Unfortunately, I'd have to answer NO. Why was I born dumb? Lame. Lame. Lame.

My chest expanded as I hear the unusual thumps of my heart. The minutes approached rapidly. I'm screwed up!

"Stevie," a soft voice whistled in my ears. It calmed me tentatively. "Why do you look so tensed?"

I winced from the question. Why would Girlie even care about what I feel?

"Stop asking, you know why I feel tensed."

She chuckled under her breath. She must have thought I'm an exact loser.

As I sat moaning on my own mistakes, somebody pushed the door open.

Rats! It's her!

What am I gonna do?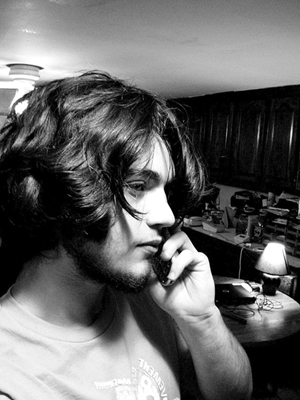 © Zachary P., Brooklyn, NY