Sh-sh-sh
September 10, 2010
She's silent. She speaks in whispers that my ears can barely perceive. I ask her about her life and she whispers to me. I can't help but smile because everything she says is like a secret that only I can hear. We walk down the hall and we chat, my voice ringing out and hers murmuring. What did you say? I ask her as we pass a group of noisy students. She shakes her head.

Sometimes she speaks up. It's nice to listen to her talk. Her voice reminds me of flowing water, crystalline and cool. She speaks of the unknown – she tells me stories of other worlds. And I listen because these moments are rare. But as soon as she realizes the volume of her voice, she lowers it again. Sh-sh-sh. I ask her to repeat herself, but she shakes her head.

What she lacks in vocal intensity, she makes up with music. I hear her play. She sits and moves her hands up and down and up and down. She plays until her hands blister. She plays till her fingers turn green from the strings of her guitar. She doesn't mind of course. Everyone who heard her, goes up to her and tells her that she is so talented, so good at playing. I ask her the name of the song. She shakes her head.

Sometimes, I want to tell her to shout. Sometimes, I want to tell her to slam her hand down on the table and tell everyone to listen. But I don't because I know she won't. She will whisper excuses. She will only shake her head.

I ask myself how such a talented, clever mind can be kept so silent. How can such emotion be kept from the world? And even though I look on with pity, I know that there's still hope, because one day when she finally finds her voice, it will be the world's turn to whisper.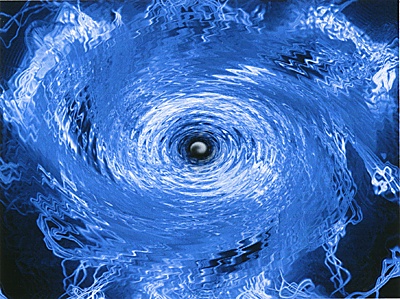 © Alex D., Phoenix, AZ