Ignorance Is Bliss
November 8, 2010
He looked at me. In that way. With those stupid, puppy-dog eyes. That fake innocence that he had pegged so well. I began to feel choked as my heart found it's way into my throat. Part of me wanted to stare at him, to run to him, to have him hold me again. But the biggest part of me wanted to scream and kick, shout everything that I never said. But it was only a moment, and the rush of thoughts and words were so big that my mind seemed almost blank, like white noise filling my ears. And then he was gone...and all that was left was the memory of those stupid eyes, watching me, sad and strange, confused. Always confused.
"Hey? Hello?" I shook my head, blinking, turning back to my friend and pulling out a fake smile.
"Oh. Sorry." I laughed nervously. She raised an eyebrow suspiciously.
"Everything okay? You look like you saw a ghost." I shook my head, swallowing, pushing everything back down.
"Yeah. I'm fine. No ghost. Just a tiny piece of my past." I smiled again, and she went back to the conversation we were having before. But I couldn't concentrate now. Once again he had boggled my mind. I could never understand what he did to me. Why he had this hold over me that could render me catatonic. Even after all the pain and anger, everything that he put me through...my mind still goes blank whenever I see him. Not like there's nothing there, but as if there's so much going on that it just goes black. Like overload. I've stopped trying to understand him. I don't want to know anymore. What exactly went through his head. I don't want to know if it was all a sick joke. In this one case I believe that ignorant is definitely bliss.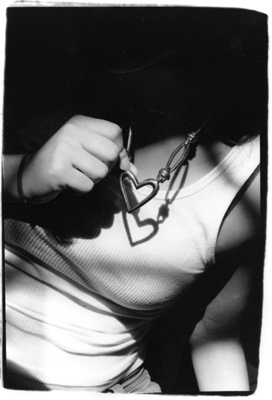 © Julia R., Bethesda, MD